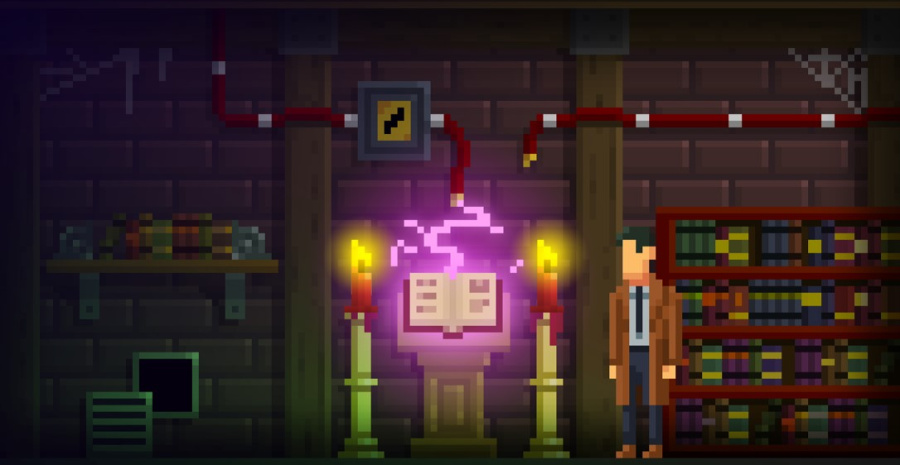 If the likes of Thimbleweed Park proved anything, it's that there's always going to be a place for point-and-click adventure games on Nintendo Switch - especially when they're heavy in black humour and suitably retro in appearance. The Darkside Detective, which is slated for release on 7th February, fits that role to a tee with its six episodic investigations into the paranormal.
With a soundtrack by Ben Prunty (he of FTL fame) pounding '80s synth in the background and a town full of peculiar and supernatural goings-on, there's a lovely Stranger Things vibe. And with everything from zombies to the ghosts of some familiar faces (including HP Lovecraft and Edgar Allen Poe) to meet, there's plenty of scope for some blacker than black humour.
The Darkside Detective will eminate from the ether on 7th February on the Switch eShop. Will its pixel art wares charm you into a digital possession? Sound off in the comments below... if you dare (*evil laugh*)...