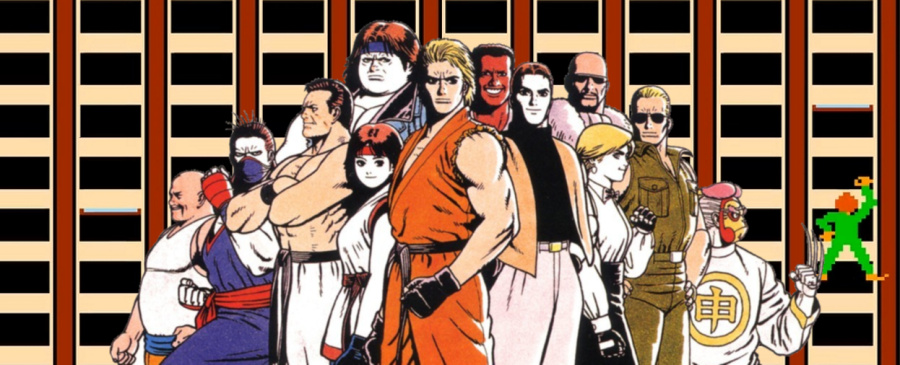 Next week we're having a double retro delight on the Switch eShop courtesy of Hamster: an SNK trilogy finally completed and Nichibutsu's debut on the platform. The first, Art Of Fighting 2 arrived in 1994 bringing many improvements on the original AOF, including an extended single-player roster, featuring Takuma (aka Mister Karate) plus the debut of his daughter and fan favorite, Yuri. The game is legendary due to the insanely difficult AI - and if you somehow manage to get to the last battle without losing a single round, final boss Mr Big is replaced by none other than Geese Howard himself. Expect to test your stress levels with this retro classic.
---
Then there's Crazy Climber, which not only introduces Nichibutsu to the Arcade Archives lineup on Switch, it will also become the oldest title available on the console. This game has been driving people mad since its arcade debut in 1980, predating Nintendo's very own Donkey Kong by a whole year. The unique control method is what made this Nichibutsu classic such a distinct experience from other video games, with a dual joystick setup used to simulate each of the climber's arms. Once you figure out how to properly climb and move sideways you will also need to be on the constant lookout for for closing windows, tenants throwing stuff out their apartments, birds and even a giant monkey whose mood swings can very quickly end your climbing shenanigans early.
Art Of Fighting 2 and Crazy Climber will be available on the Switch eShop from 11th January. Will you fight, climb or both next week? The comments section is yours.
Update: Crazy Climber has been postponed toFebruary 8, 2018.
[via japanesenintendo.com]