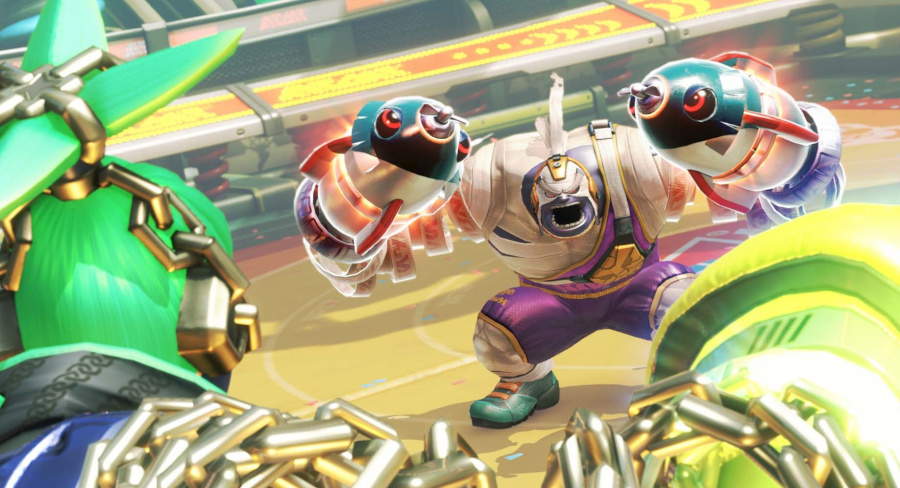 As one of Nintendo's newest first-party IP, ARMS came out swinging haymakers in 2017, but it's often struggled to keep the same kind of exposure as the likes of Splatoon 2, Breath Of The Wild and Super Mario Odyssey. Well, along with continued support from Nintendo itself, ARMS' competitive community has boiled to a core of dedicated players determined to build the game's exposure in the salty world of fighting tournaments.
In an enlightening feature over on Kotaku UK, a number of those players opened up about the challenges of taking ARMS into the competitive fighting game scene, a place where finding and keeping sponsorship can be a tough ask when the game you're repping isn't as big as others in the genre. Apparently, it's the least popular game at EVO Japan (a regional branch of annual fighting game expo) in terms of the number of players signing up to compete, but ARMS continues to hold a much stronger competitive scene in Japan thanks to officially-sponsored tournaments such as the Japan Grand Prix.
How many of you are still playing ARMS? Would you ever want to take your boxing skills into the competitive scene? We'd love to hear from you below...
[via compete.kotaku.com]