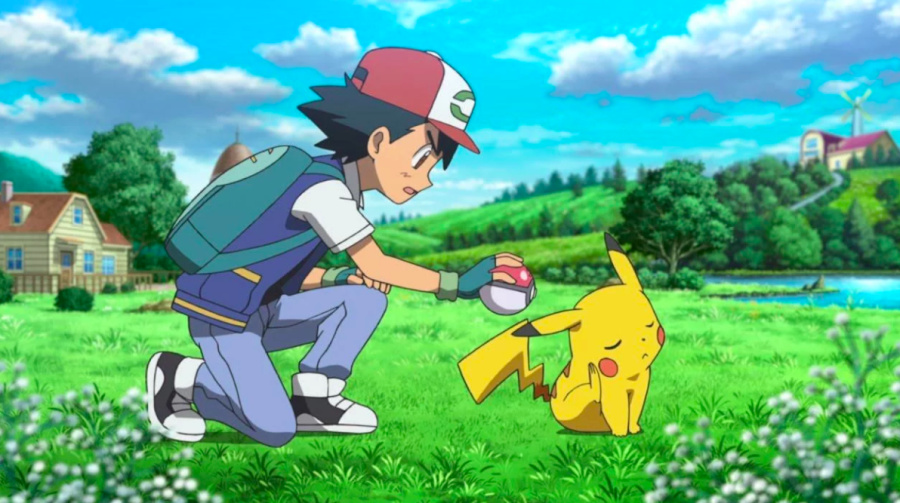 Pokémon fans, like any other fans you could mention, aren't always welcoming of change. That's certainly the case with those who have seen the Pokémon The Movie: I Choose You!, which features a Pikachu that can (gasp!) speak English.
The most famous Pocket Monster of all has traditionally only been able to utter its name, but in the new film it actually converses with the hero Ash. 
You can watch that moment here, but be warned - not only does the original Tweet contain bad language, there are naughty-type swears in the footage as the audience reacts in shock.
Kate Bristol is the person behind Pikachu's new voice, and she told Guardian Australia about the recording process:
I know a lot of people might think it's out of the ordinary for Pikachu to speak English. It's definitely out of the ordinary. It was hilarious being in the theater with the rest of the cast and hearing the audience's reaction as a huge collective 'What?' rose up.
Personally, I did my best to mimic [Japanese voice actor] Ikue Otani as she is the master. This part in Japanese is adorable. At the end of the day Pokémon is a good time and I sure as hell enjoyed being a Pikachu for 0.5 seconds.
Some fans have interpreted the scene as a dream sequence which occurs entirely in Ash's imagination. What's your take? Let us know with a comment.
[via theguardian.com]