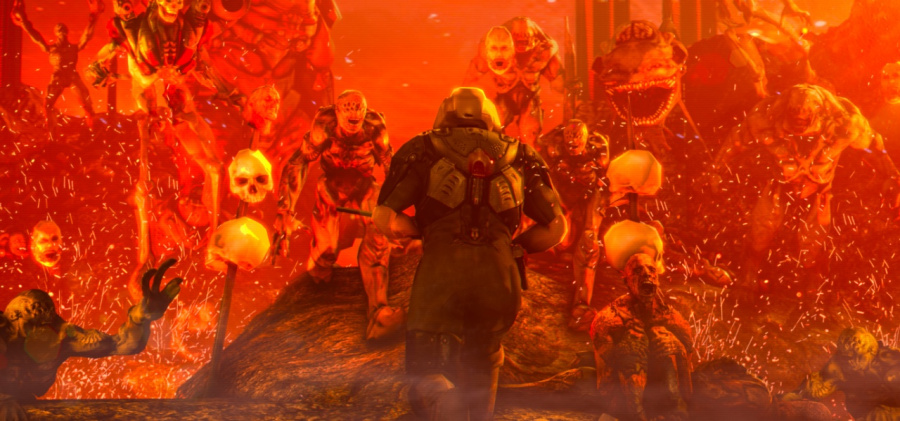 There are some heavy-hitters arriving on the Switch over the next few weeks, one of them being DOOM. It'll be fascinating to see how this one is received on Nintendo's system, and those eager to jump in as soon as it lands on 10th November may be looking into pre-orders.
Just last week Nintendo of Europe confirmed that The Elder Scrolls V: Skyrim is now available for pre-purchase / preload on the eShop in the region, and now DOOM is also up for grabs. With the download clocking in at 21.3GB in the EU those looking to get started right away at midnight on 10th November should perhaps consider ordering ahead of time.
At the time of writing the eShop pre-purchase options for these two titles aren't available in North America, but we'll keep an eye out for any updates.
Are you planning to pre-purchase many eShop games on the Switch?