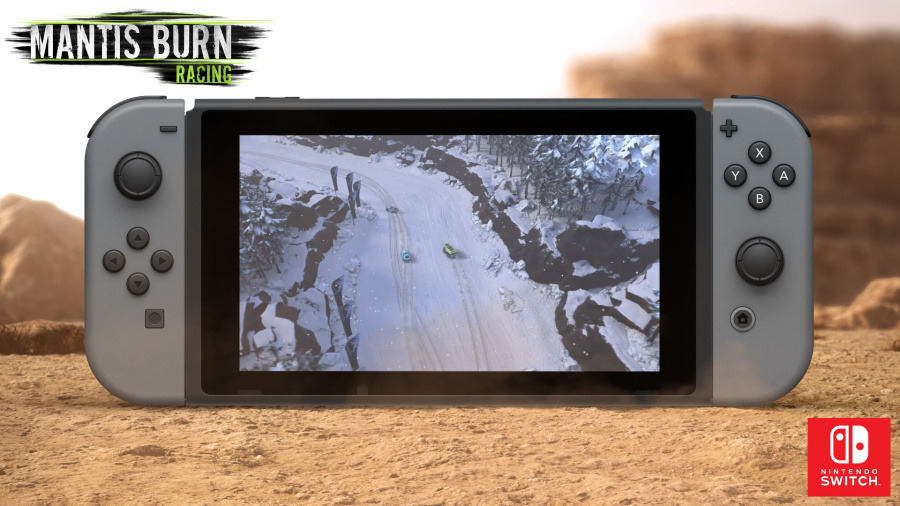 VooFoo Studios has announced its top-down racer Mantis Burn Racing will include cross-play support.
The title bolsters cross-play offerings on the Nintendo Switch, with some of the previously announced cross-platform games for the device including Minecraft, Rocket League and the recently announced third-person shooter Crazy Justice. 
The other platforms that support cross-network play for this title are Xbox One and Steam.
The UK-based studio behind Mantis Burn has also reconfirmed the Nintendo Switch version of the game is capable of running at 60fps in both the handheld and docked mode, however the local split-screen modes for three and four players will be locked at 30fps, while the two player mode will fluctuate between 30-60fps.
Mantis Burn Racing for the Nintendo Switch has been touted as the "definitive edition" of the game. The Switch version of the title will include all of the previously released DLC. On top of this and the local multiplayer, the game features a career mode and an online mode.
For more information about Mantis Burn Racing, take a look at our recent interview with Sean Walsh, Marketing & PR Manager at VooFoo Studios.
Let us know in the comments if you are planning on picking up this racer on release.
[via voofoo.games]