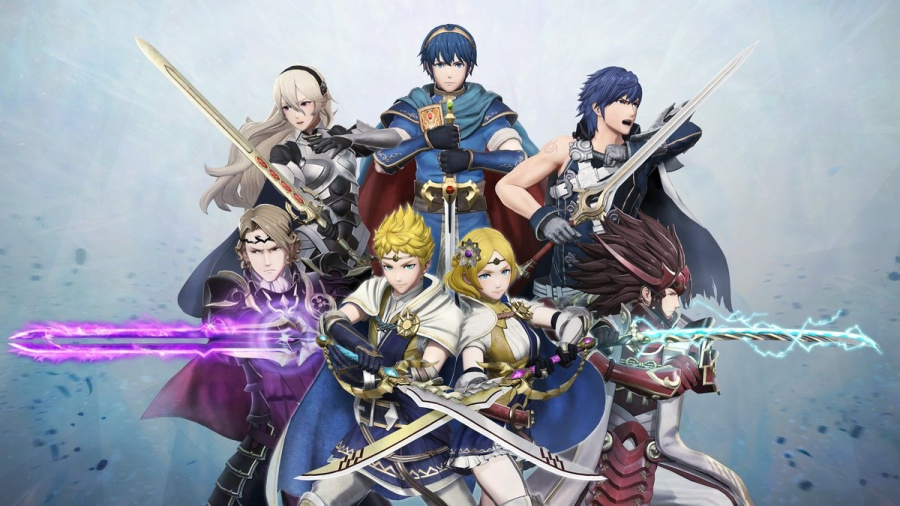 Fire Emblem Warriors is out today on Switch and New 3DS, and we think it's pretty good; for those wondering, we also have a New 3DS version review in the works to go live very soon. There's plenty for players to do in the game, such as the main campaign and 'History' battles, but just like with Hyrule Warriors there's a Season Pass to try and tempt you into spending a little more.
Some more details were revealed recently, but now eagle-eyed players have spotted further specifics around the packs, confirming which characters will be playable; details are below (hat tip to Perfectly Nintendo).
Pack #1 – Fire Emblem Fates - December
New characters: Azura, Niles, Oboro
New History Mode scenarios: 3
New costumes: 5
Pack #2 – Fire Emblem: Shadow Dragon - February 2018
Release date: February 2018
New characters: Navarre, Minerva, Linde
New History Mode scenarios: 3
New costumes: 4
New weapons: 6
Pack #3 – Fire Emblem Awakening - March 2018
New characters: Owain, Tharja, Olivia
New History Mode scenarios: 3
New costumes: 3
New weapons: 7
Each pack will cost $8.99USD / €8.99 / £8.09 individually, or you can save a little and get all three for $19.99USD / £17.99 / €19.99 through the season pass; if you buy it now you can also get a Lucina Bridal Costume.
Also, don't forget that you can download a Japanese voice track add-on for free, if that's your jam.
Do you think you'll pick up the Season Pass, or does it fail to win you over? Let us know in the comments.
[via perfectly-nintendo.com]