It's not just gamers who love the Switch - it seems that sports stars can't get enough of Nintendo's hybrid console, either. 
Since the Switch launched at the start of the year we've seen a proliferation of various famous sporting individuals tapping away on their hybrid systems, and while many of these photos will no doubt have been made possible by Nintendo supplying systems free of charge for a quick and easy marketing win, it's clear that there are many sportsmen and women who turn to Switch to avoid boredom when travelling long distances.
WWE superstar Randy Orton recently showed his appreciation for Nintendo's console - and Zelda: Breath of the Wild - by posting the following image during a "redeye" flight. We already know that fellow WWE legend John Cena is a fan as Nintendo roped him in to promote the system, but Orton's post appears to be free of marketing influence, and is just him showing his love for the device which keeps him occupied during his travels:
It's not just wrestlers who love the console, though; footballers (soccer players if you're in North America) also can't get enough of the system. The Welsh national football team turn to Nintendo's console when they're in the air:
Neat, huh? Check out the Barcelona team, who also use Switch to keep themselves entertained during long-haul flights:
It seems Switch is super-popular with players of the world's most popular sport; here's Graham Zusi and Omar Gonzales of the US national soccer team sampling some Switch en-route to their match with Ghana: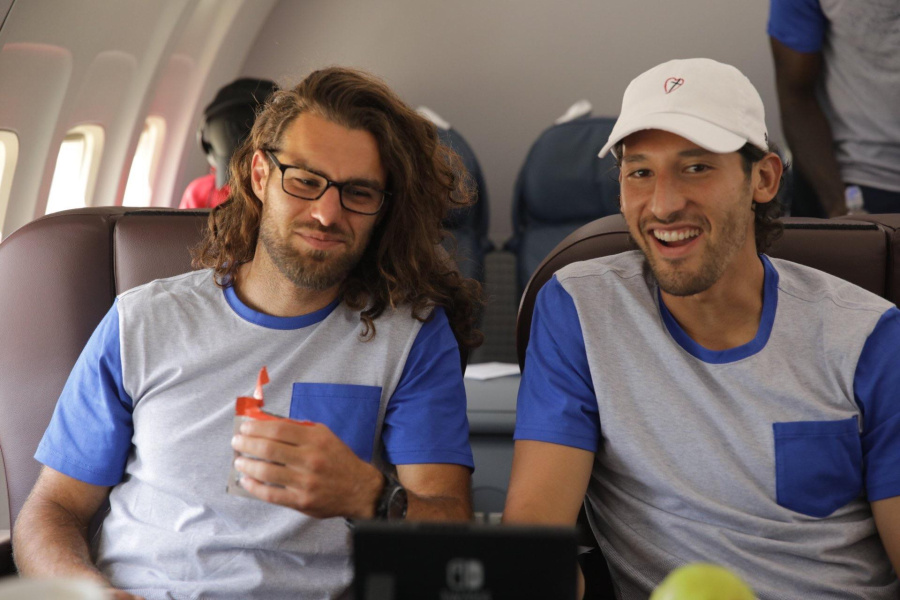 Meanwhile, back in the UK, Stoke City striker Peter Crouch reveals that Mario Kart 8 Deluxe is the club's game of choice when travelling to matches:
Chile's national football team even went as far as to do a special Switch celebration following a goal during their match against Cameroon.
So why is Switch proving to be such a hit with sports stars? Aside from promotional activity on Nintendo's behalf, the answer is pretty clear; these people do a lot of travelling and that means extended periods of boredom. Given that Switch is arguably the first console which offers a true, big-screen experience in the palm of your hand, it's hardly surprising that it has found favour with famous sporting faces; instead of filling those hours with shallow smartphone games, these stars can now romp around Hyrule, challenge each other to local multiplayer Mario Kart races or face off in NBA 2K18. 
In short, we should expect to see many other sporting talents showcase their affection for Nintendo's console, especially when FIFA 18 launches later this month.