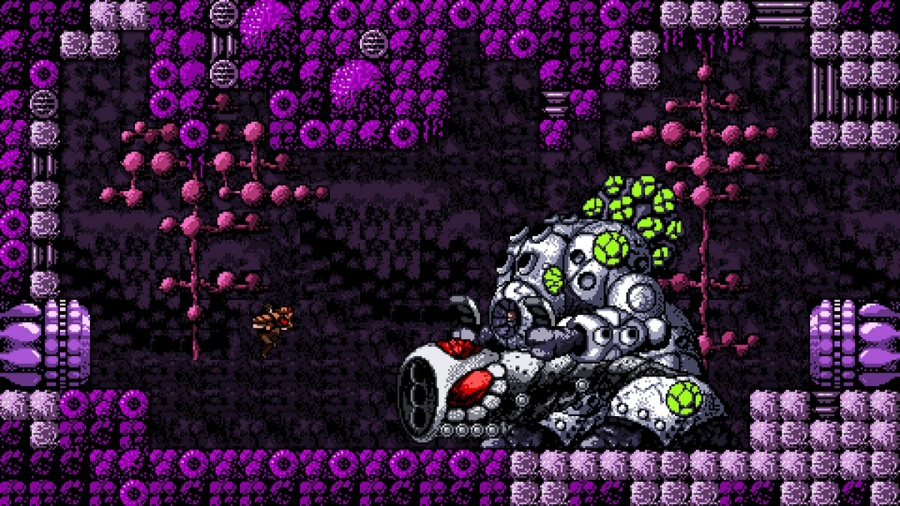 Update:
It's now confirmed that the global eShop release has been brought forward to 5th October, which is great news. However, the physical retail edition is now due in November, with production causing the delay; a specific release date will be given soon.
Original Article:
It's a shame - arguably - that Metroid: Samus Returns won't be one we can enjoy on our shiny Switch systems, but with Axiom Verge coming to the hybrid we get the next best thing. We awarded this Metroidvania game a mighty 10/10 when it landed on the Wii U last year, and being able to play it on the go on the Switch will be a big bonus.
The boxed Multiverse Edition lands in stores on the 17th October in North America and 20th October in Europe, but eager Axiom Verge fans will be able to pick it up early on the Switch eShop in Europe. In the European eShop it is now listed for a 5th October release priced at £14.99 / $19.99 / €17.99, and it will take up only 176MB of space.
Strangely the North American eShop release still appears to be set for 17th October, priced at $19.99.
Do you plan to pick up this lovely Metroidvania game next month?