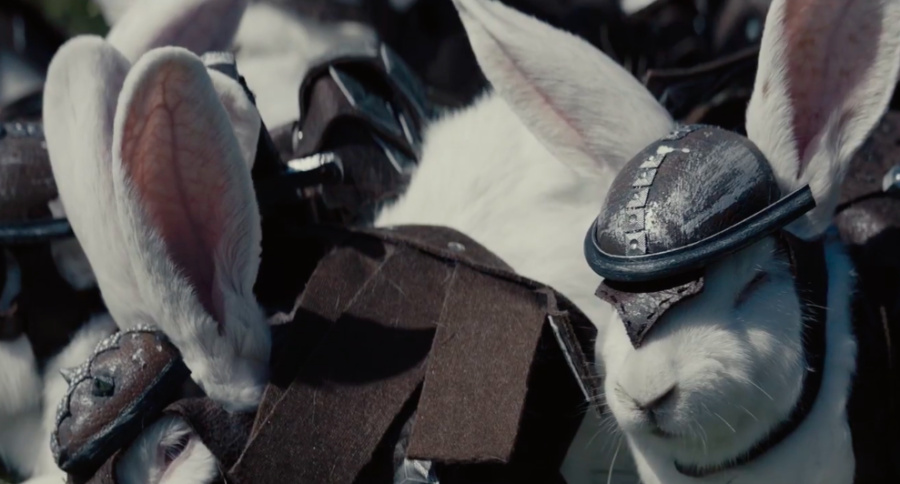 Ubisoft has just released three new live-action commercials for the forthcoming Switch title Mario + Rabbids Kingdom Battle, and it's fair to say they're quite unusual.
Each one is set in a different high-risk situation: a bank raid, a war-torn, modern-day battleground and a medieval battlefield. The message in each is the same: don't rely on rabbits when your back is against the wall.
You can watch them all below:
What do you make of these commercials? Do you think they fit the tone of the game? Let us know with a comment.