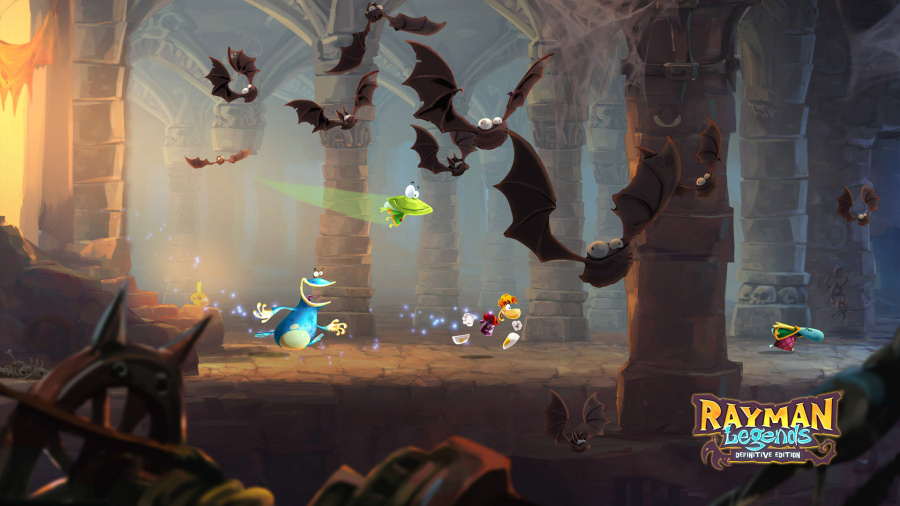 Update: 
Ubisoft has confirmed to us that the original demo release for a short time was an "early version" and "not a representation of the final product" on Switch; it was uploaded in error.
Original Article:
Earlier this week we shared the news that Rayman Legends: Definitive Edition finally had a release date, of 12th September, and that a demo had gone live on the EU eShop. The demo disappeared, however, meaning those that hadn't realised it was there missed out; it seems, though, that it shouldn't have been there in the first place.
We'd seen the release date (and demo) when randomly browsing the 'coming soon' section of the Switch eShop in the UK. Ubisoft UK has now officially announced the date, but said the (now missing) demo will arrive 'later this summer'.
This disappearance and pushed back demo release may have been due to some technical issues. When playing in portable mode the game is impressively smooth, but issues arise when playing docked through the TV. Sound and gameplay stutters occur, and this actually becomes a bit of a game breaker in the musical level Castle Rock. The stutter seems to quite literally slow Rayman behind the beat, and in one particular section where you should be ahead of a fire-breathing dragon you actually get stuck behind them. This doesn't happen when playing in handheld mode.
This scribe played the level multiple times in portable and then docked mode, with the same issue popping up despite playing exactly the same way on each occasion. It seems fair to surmise that the demo went live early inadvertently, or Ubisoft became aware of the issue in the build and pulled it in order to make a fix.
In any case, the demo (for those that have it) runs like a dream in handheld mode, so hopefully any technical problems when docked will be resolved ahead of the demo being re-released. We have also asked Ubisoft for clarification on the issue, too.
So there you have it - 12th September for the game, and in all likelihood a fixed demo later this summer.