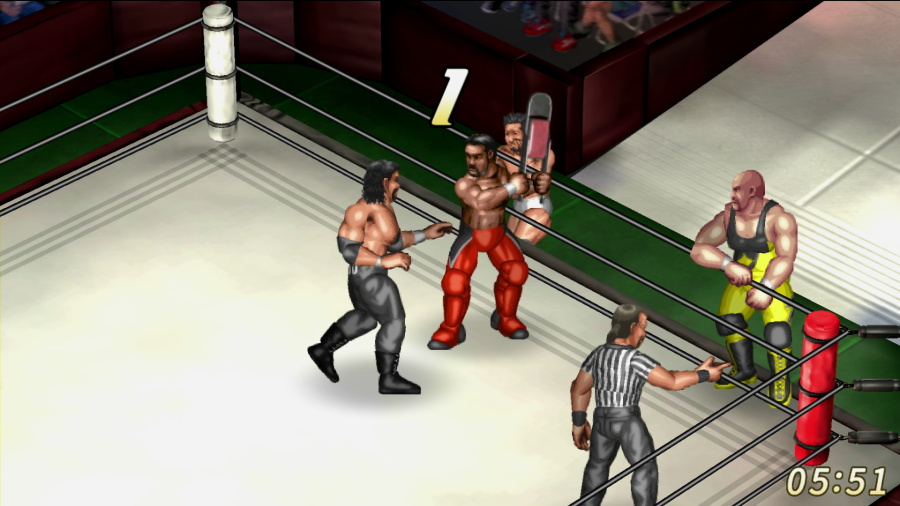 The recent confirmation that WWE 2K18 is coming to Switch has wrestling fans salivating in expectation, but that title could be joined by another legendary video gaming property, Fire Pro Wrestling.
Created by Human Entertainment back in the early '90s, the Fire Pro series has been a firm favourite in Japan thanks to its tight controls, technical depth and complex customisation options. The series has fallen out of favour of late, with creator Masato Masuda passing away in 2014 and Human ceasing to exist as a company, but it's finally getting a timely revival. The franchise is now owned by Spike Chunsoft, which has just released Fire Pro Wrestling World on Steam Early Access.
A PlayStation 4 release is also planned but it would seem that Tomoyuki Matsumoto - a former Human employee who is now in charge of Fire Pro - is an avid Switch fan. In an interview with Retronauts, Matsumoto revealed that he's keen to get the new game on Nintendo's hardware:
Retronauts: Would you look at other platforms beyond Steam and PS4 for Fire Pro World? Mobile, Xbox, Switch or something along those lines?

Matsumoto: Speaking for me personally, I would love to put the game on Switch.

Retronauts: It seems like a good fit. The Switch audience seems to be really tuned into sort of the retro style experience that Fire Pro offers.
Fire Pro Wrestling is a very different beast to WWE 2K18, as you can see from the screenshot above. It deliberately avoids using realistic 3D models and instead employs 2D visuals and an isometric viewpoint which has been central to the series for decades. Still, the series is well respected with "true" wrestling fans - so would you like to see it come to Switch? Let us know with a comment.
[via retronauts.com]