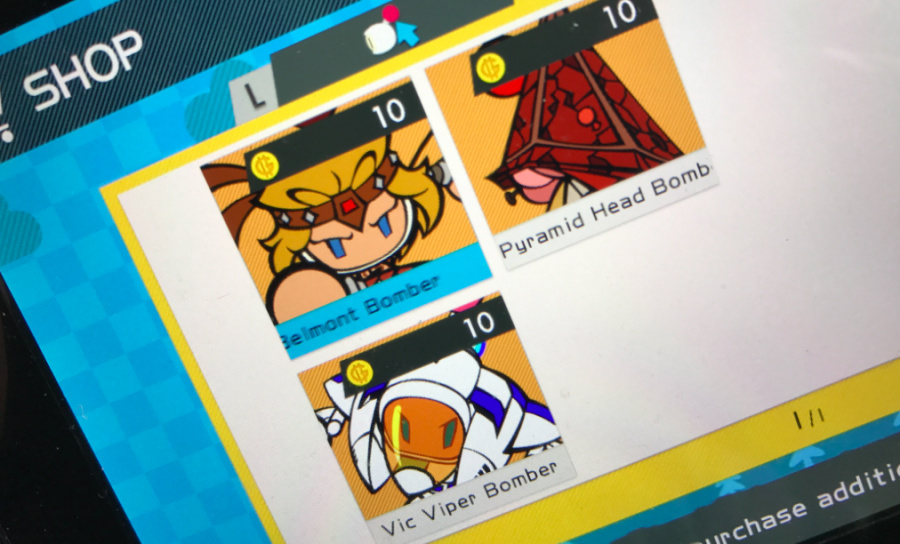 Super Bomberman R's most significant content update yet has just gone live, bringing with it new characters, stages and items.
Three new characters are available in the shop: Vic Viper Bomber (from Gradius) Simon Belmont Bomber (from Castlevania), and Pyramid Head Bomber (from Silent Hill).
There are also four new VS stages: Conveyor Belt Classic, Panic Factory, Plain Floor, and Desert Fort. Two new series of accessories - Item and Snowflake - are also available.
Here are the other (less exciting) changes:
- Other than Battle Royale, the Team Battle is now available as a Battle Rule. In this mode, the team with the last survivor wins the match
- There are now more ways to win Gems and more Gems available (Previously Gems could only be earned in the League Battle, but now all VS modes provide Gems)
- Adjusted the movement speed of the Power Zone
- Other small bugs have been fixed
Have you tested the new update yet? What do you make of the new characters and stages? Let us know by lighting the fuse in the comments section below.
[via konami.com]