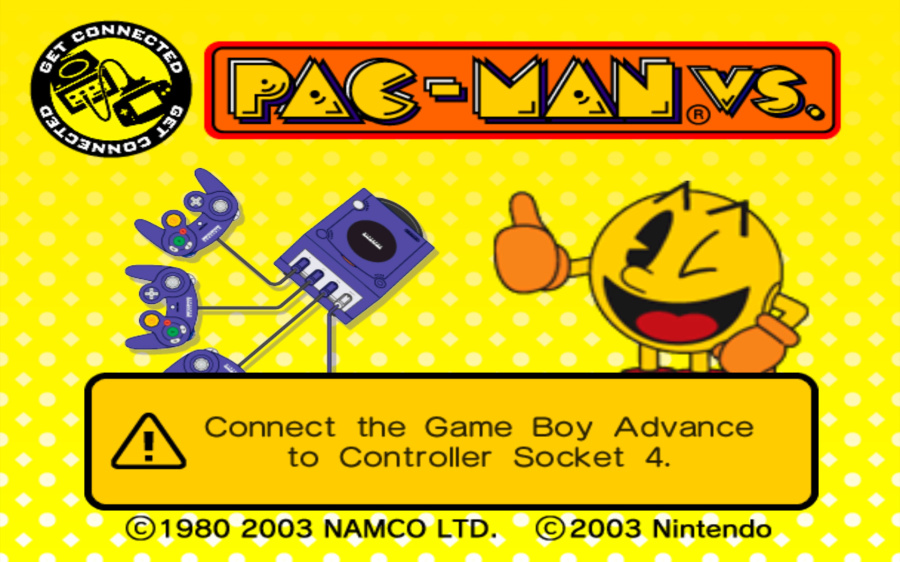 Update:
Earlier today we reported on a teaser for Pac-Man Vs., and it now emerges that the GameCube original will be included in the upcoming release of Namco Museum on Nintendo Switch, which is fantastic news. The full game list for the Japanese edition - via JapaneseNintendo.com - is below.
Pac-Man VS
Galaga '88
Rolling Thunder
SkyKid
Tank Force
Original Article:
The GameCube is fondly regarded by many, and one title that regularly pops up at retro game gatherings and expos is Pac-Man Vs. It was rather unique in how it utilised the wired connection between the GameCube and Game Boy Advance, making it rather surprising that the series didn't make a comeback on Wii U (using the GamePad).
It does seem like a comeback is on the cards, however, with Bandai Namco teasing an upcoming announcement via a tweet:
As site regular Nintendoforlife highlights, this tease bears a strong resemblance to an equivalent screen from Pac-Man Vs.
The original was exclusive to Nintendo hardware, though it has since made its way to smart devices in some forms. It's tough to predict whether this could be a prospective Switch project; on the one hand Bandai Namco has a close relationship with Nintendo, but it's also shown plenty of enthusiasm before now bringing Pac-Man to phones.
We'll keep an eye out for an announcement; would you like to see a new Pac-Man Vs. on Switch?