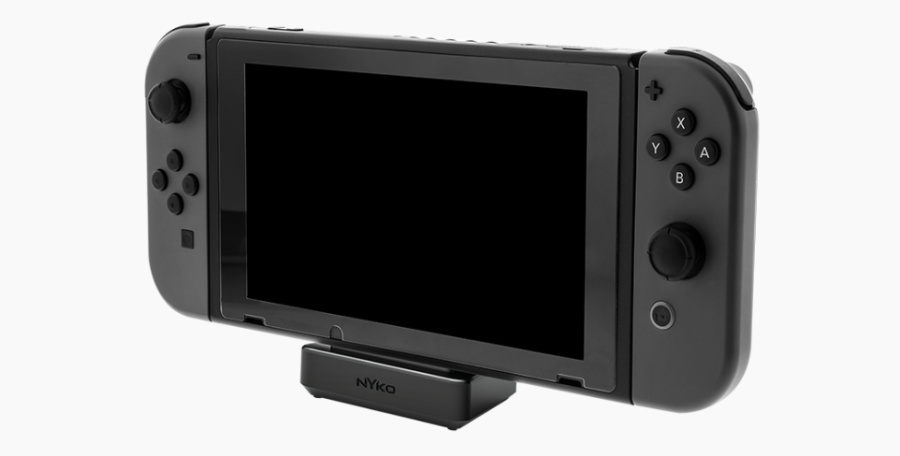 Nintendo is asking quite a bit for the official Switch dock when you consider that there's not exactly a lot of tech contained inside. However, before you lay down your cash to obtain a second dock - either for another room in the house or for when you're on the road - you might want to check out Nyko's alternative.
Coming later this year and costing just $45, the Portable Docking Kit does everything the official dock does, including charging the Switch and allowing you to play on the TV via HDMI. The only thing that's different is the lack of USB ports, so you can't charge your Pro Controller at the same time.
However, most Switch owners will happily take that sacrifice just to have a small, highly-portable dock to carry around with them at all times. The other bonus is that this dock won't scratch your Switch's screen, either.
Here's some PR:
Enable TV mode on the go with Nyko's Portable Docking Kit for Nintendo Switch™. Portable Docking Kit allows you to connect your Nintendo Switch™ to any HDMI TV without needing to bring your dock with you. Its compact design allows it to fit in most travel bags and the built-in portable stand keeps the Nintendo Switch upright when outputting the TV. Portable Docking Kit is powered by the included Type-C™ AC adapter and will keep the Nintendo Switch charge while playing.

+ Connect the Nintendo Switch to a TV without need to bring your dock with you
+ Power by a Type-C AC Adapter (included)
+ Compact design
+ Enable TV mode on the Nintendo Switch
+ Includes an HDMI cable for connecting to any TV on the go
Will you be opting for this third-party offering once it becomes available? Let us know with a comment.
[via gizmodo.com, nyko.com]