The popularity of Splatoon continues to rise. Many say this is down to the innovative character designs and how fans instantly fell in love with them. Callie and Marie maybe known as the most popular duo from the series yet another team has slowly been clawing at their crown. Felines Judd and Li'l Judd - best known for announcing the game results whilst providing an charming jigging to the music - are finally getting their very own plushies. 
Japanese toy company San-ei Co has announced that the pair will be receiving plush toys come August this year in celebration of Splatoon 2. The bad news is that the toys are currently only available for pre-order if you are a Japan resident, unless you are willing to import and cover the travel costs. This is mostly likely due to Splatoon being immensely more popular in Japan than anywhere overseas. 
Check them out below: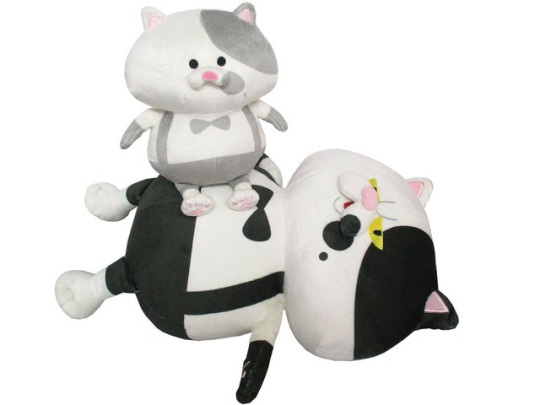 Currently no information on price or size has been disclosed, however judging by the photos it seems the Judd plushie is a decent size and in scale with his feline friend. Would you be willing to import these charming plushies? Leave us a comment. 
[via japanesenintendo.com]