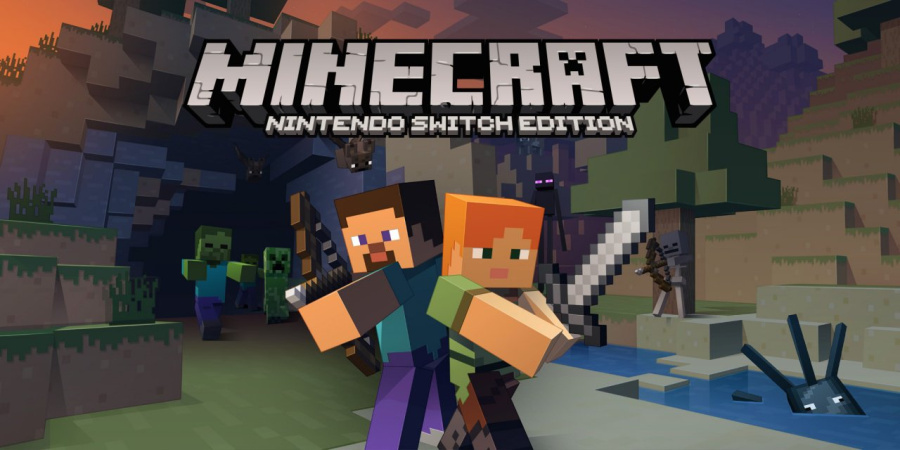 We've been impressed by Minecraft: Nintendo Switch Edition, describing it as a standout version of the game in our review. It offers larger worlds to work with than the Wii U equivalent, and delivers the strongest portable version of the game currently on the market. It seems, too, that it can continue to get better through updates.
First of all, 4J Studios is now rolling out an update to fix the 'sentient Switch' issue that caused systems to take screenshots and go to the HOME menu without any input from players; the patch notes below show a couple of other fixes, too, and copies should be auto-updating already or doing so shortly.
Fix for false presses of Home and Screenshot buttons reported in Retail
Fix for Swap AB not functioning with Switch Pro Controllers
Added Missing Campfire Tales Skin Pack
In addition, the studio has also confirmed that it's exploring the possibility of a patch to deliver a 1080p update in docked mode, as at present the game runs at 720p in portable mode and on the TV. This backs up previous statements that the 720p docked resolution at launch was due to some technical issues the developers had transitioning from portable to docked mode, so evidently it's possible that the studio will find a way around this.
Confirmation of that came in the most recent Digital Foundry video, which gives a detailed look at the technical aspects of the game, comparing it to the PS4 version. Overall the Switch edition delivers an impressive level of performance considering the hybrid flexibility of the hardware.
Already an excellent version of the game, it certainly seems like there's room for improvement to make it even better.