As our lovely video editor Alex says - "You're an excellent person who doesn't need to be validated by an overly commercialised, arbitrarily-named saint's day." But whatever you think of Valentine's Day it is somewhat inescapable. Whether you want to express yourself with cards, chocolates, teddy bears or even a heart shaped balloon on a stick - or simply tell somebody close to you that they are special - it's nice to have a reminder.
To celebrate Valentine's Day this year, Nintendo shared this charming image of Link hacking back blades of grass into a rather fetching heart shape, while Wolf-Link playfully paws a butterfly. We get the reference to the Wolf Link amiibo support in The Legend of Zelda: Breath of the Wild, but this is certainly an example of the big N opting for the friendship angle over romance.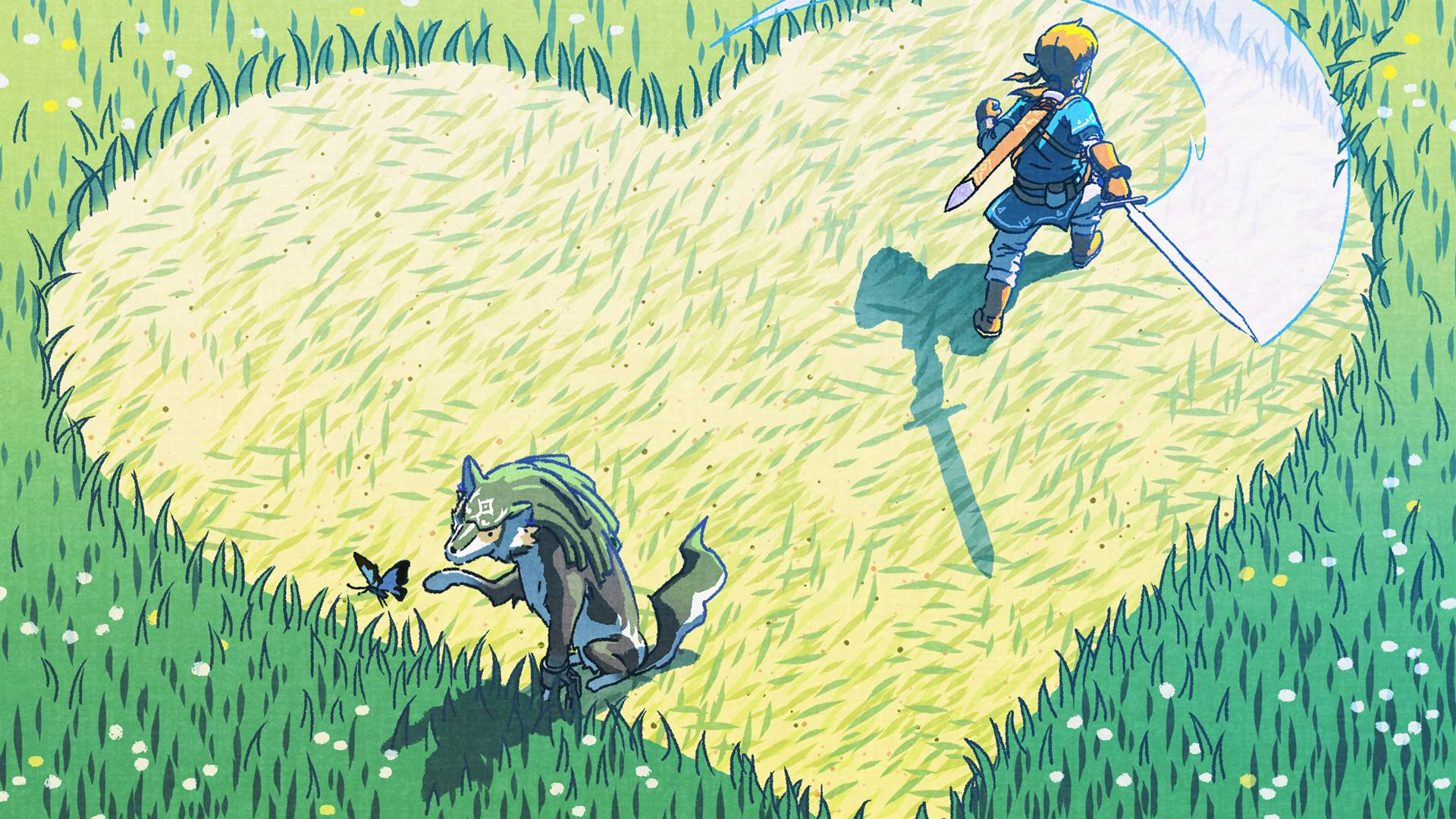 It's quite stylish and not at all sickly, unlike some of the other examples we'll share below. Let's take a look at some other fun Nintendo Valentine's examples (family friendly, we might add) that popped up on our social media feed today.
Be sure to share your Valentine's Day favourites with us in the comments below, and remember even if you didn't get a card yourself - you are special to us!