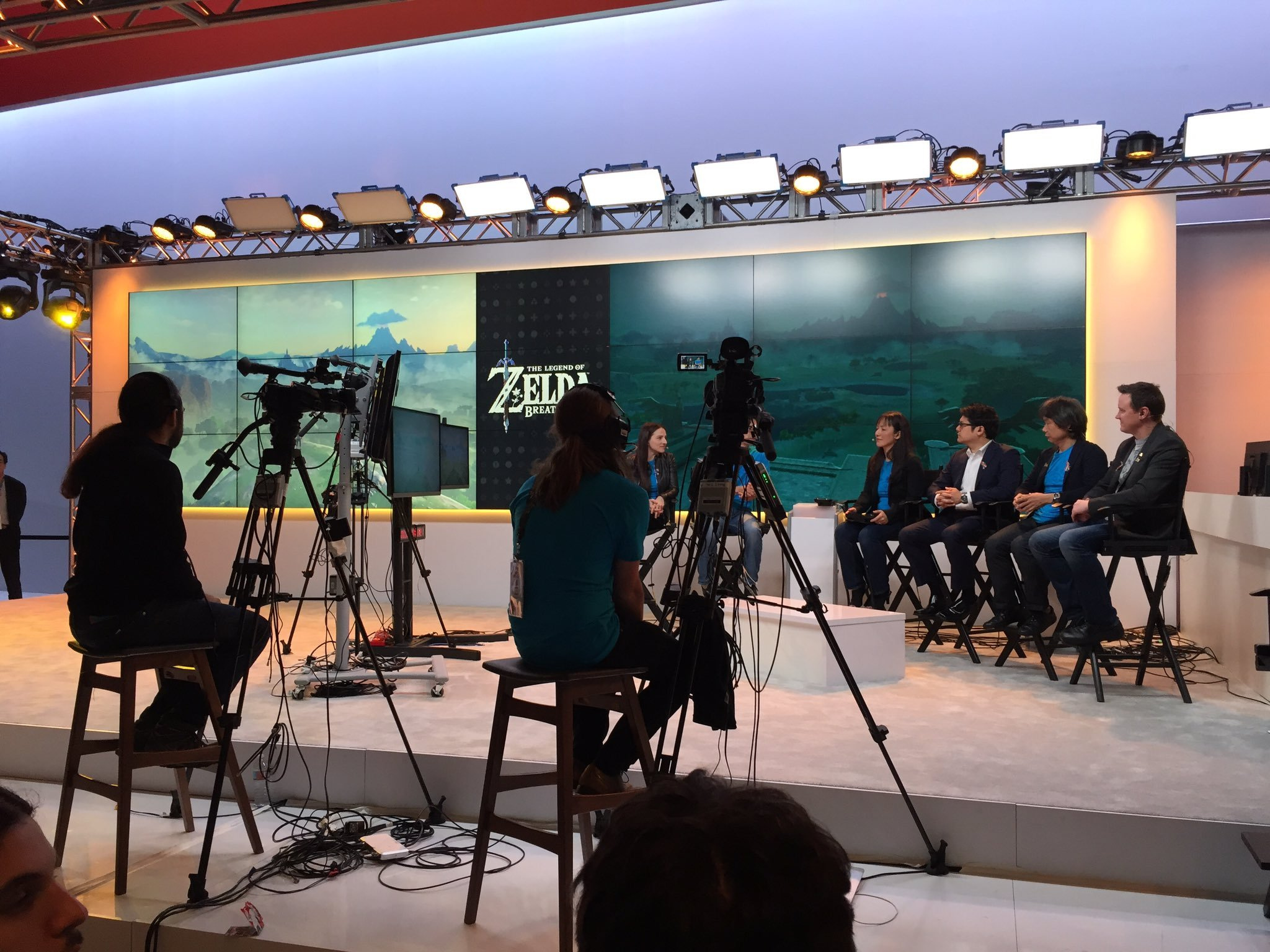 E3 2017 is still quite a while away, but you can bet that won't stop the chatter around the event. With the expo actively selling public tickets for the same event as the media, it promises to be a crowded and rather excitable event this year.
It could be a big one, regardless of which platform manufacturers draw your interest. Sony will likely be promoting major titles along with its PS4 Pro and VR systems, while Microsoft will likely go big with the 'Scorpio'. As for Nintendo's presence, we're certainly hoping for big things, as it'll have the opportunity to show more of titles like Super Mario Odyssey and - hopefully - line up some big-name reveals for the Switch in particular.
While Nintendo opted for an 'experience' around The Legend of Zelda: Breath of the Wild on Wii U at E3 2016, it seems to have reserved enough space to do plenty of exciting things this year. Provisional floor plans have been found online, showing both Sony and Nintendo as neighbours sharing sizeable areas. Nintendo has three 'booths' next to each other, a sizeable 'main' one, another relatively large area and then a smaller section to the side; we'd hope that the Treehouse and live streaming team will fit in somewhere.
Check out the plans below; links seemed to have been made public initially bit the relevant section has now disappeared, so these are via NeoGAF (these exhibitors are already confirmed for the event on the relevant public page:
Somewhat surprisingly, right now Microsoft only has a relatively small area prepared, though it could join other major companies like EA in looking into alternatives such as its own separate event.
More details will arrive in the coming months; it'll be an interesting year for the E3 event as it strives to preserve its status as a high profile centrepiece for the gaming industry.
Are you encouraged by the rather hefty space Nintendo has seemingly booked? Let us know what you hope to see from the company at E3 in the comments below.
[via neogaf.com]