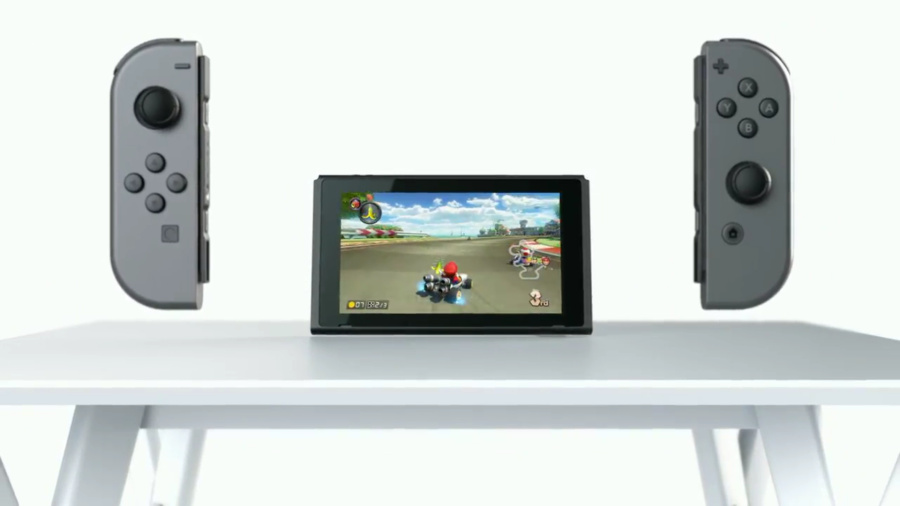 As you'll know if you're a regular reader of this site we were lucky enough to go hands-on with the Nintendo Switch a few weeks ago, and tried to take as many snaps of the hardware as possible. However, given that units were connected to security systems or placed inside cabinets, we weren't able to be quite as detailed as we would have liked.
Thankfully, we didn't need to worry too much as one resourceful individual has taken some extreme close-ups of the system and posted them online for our viewing pleasure.
The shots cover pretty much every single aspect of the device, including the kickstand (and Micro SD card slot underneath, which looks like it's surprisingly easy to access), the rails into which the Joy-Cons connect and even the Game Card slot, which - as we've seen in promotional videos - is protected by a plastic flap.
Click to enlarge any of the following images.
This is perhaps the most detailed look we've had so far of the Switch - what are your thoughts on these images? Does the unit look robust and well-built in your opinion, and are you happy with the construction quality? Let us know with a comment.
[via facebook.com]