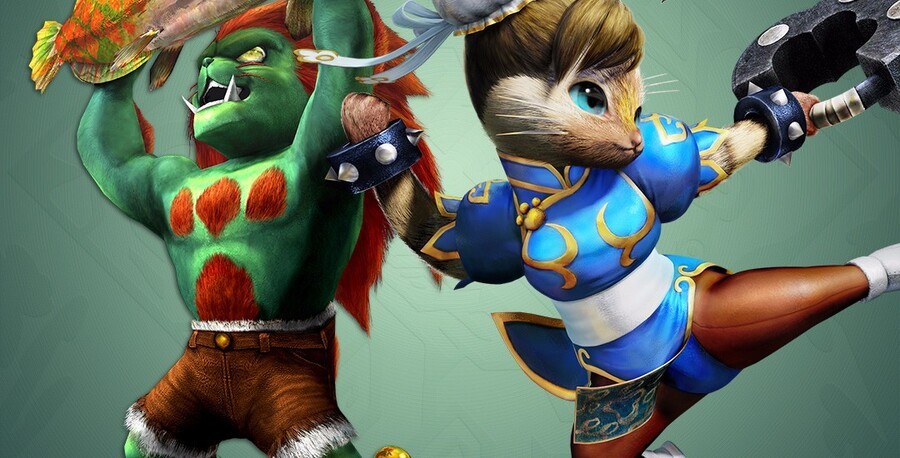 Capcom has lifted the lid on Monster Hunter Generations' free DLC offerings for December, and Street Fighter fans have a lot to smile about.
Take part in the "SF: Ultimate Entrance Exam" Prowler Quest and you can win Blanka and Chun-Li armour sets for your Felyne companions. Also up for grabs is a special gear set designed by Square-Enix's Tetsuya Nomura, who has previously worked on the Final Fantasy and Kingdom Hearts series.
You can check out the full list of quests - and the rewards involved - here.
There will be one last set of free DLC at the start of January, and if you've yet to grab the previous ones, you can do so right now.
[source capcom-unity.com]