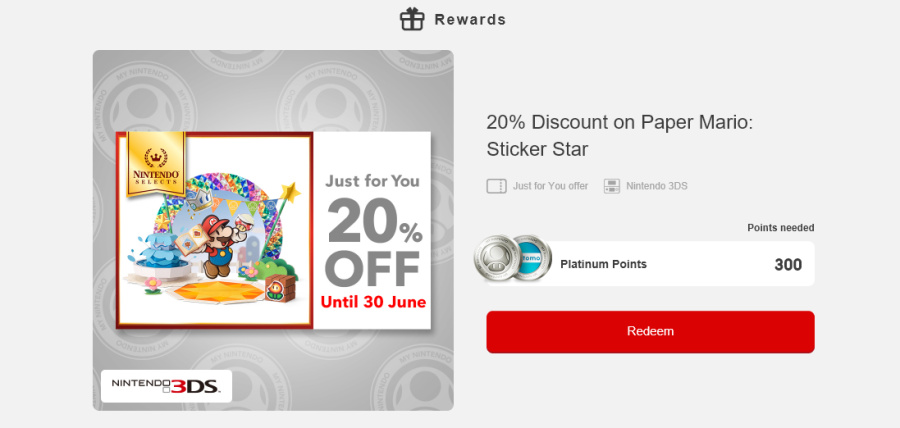 Nintendo of Europe continues to add small, frequent updates to the My Nintendo rewards, mainly with discounts. Its added a couple of 3DS titles into the mix, though the discounts are only available until 8am UK / 9am CET on 1st July (not 30th June as the official graphic shows).
The following are both available for 300 Platinum points over the next week.
Are any of you in Europe tempted by these discounts?