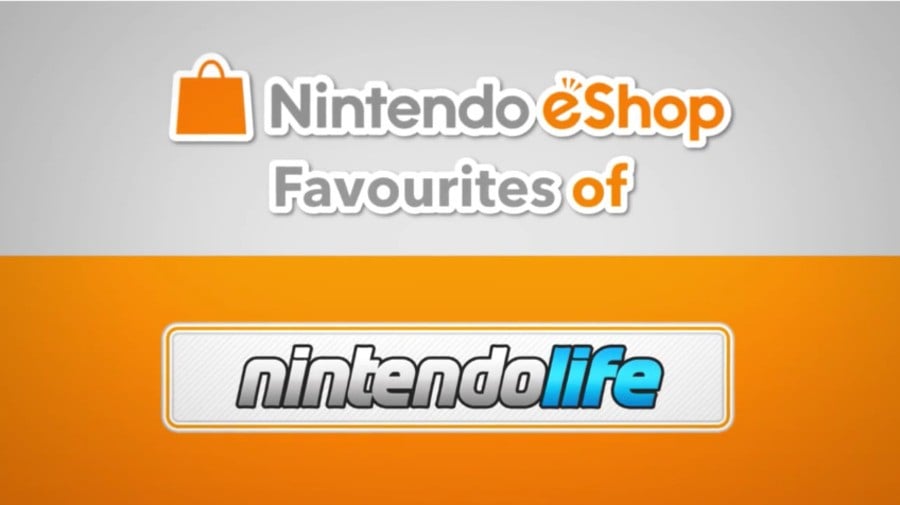 With the 3DS eShop celebrating its fifth anniversary, it's a good time to reflect on some of the best games that it has to offer. There have been hundreds of releases on the download platform, varying from major retail-grade titles to terrific bite-sized experiences, and they all play their part.
Of course we have annual 'top games' lists and charts here on Nintendo Life, but for this anniversary we've tried a different approach. What we have below is the current top 20 3DS eShop games - excluding Virtual Console - as rated in both our review and your user ratings. We've given our official review score the same weighting as the community's aggregated 'user rating' score. In addition only games with 10 or more user ratings are eligible, and though results below are rounded to one decimal point the ratings are determined down to two decimal points, so those showing as tied are in the correct order.
This table is dynamic, too, so could change and evolve as more user ratings are made. If you want to add your own ratings to any game you simply log in, go to the game page (those in the top 20 below are also hyperlinked), hover over or tap 'Game Ratings' and select your score. This is a chart over which you have plenty of influence.
In this case we've chosen to aggregate our official review with the user ratings in order to establish an overall 'Nintendo Life' set of results that includes the contributions of our review staff and you, our dear readers. In future articles of this type we may tweak the formula a little, so consider this an early experiment.
In any case, we think the resulting top 20 is full of excellent games - check it out below and let us know what you think in the comments.
Nintendo Life's Top 20 3DS eShop Games
Further Reading: