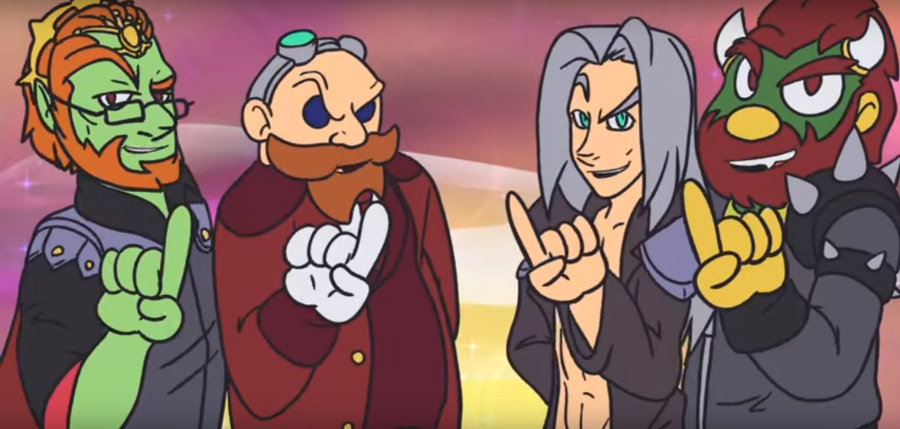 It's said that the devil has the best tunes, and that certainly seems to be true with the Big Bad Bosses, a fictional band composed of gaming's most sinister baddies - all appearing under aliases to avoid any kind of copyright nastiness.
There's Ronix (Dr Robotnik), G-Cash (Ganondorf), Sephy (Sephiroth) and Big-Bow (Bowser), and each one is voiced by a famous video game personality. Alex Faciane (The Dex and Super Beard Bros) is Ronix, Satchell Drakes (Satchbags Goods) is G-Cash, Nathan Sharp (Nate Wants To Battle) is Sephy and Jirard Khalil (The Completionist and Super Beard Bros) is Big-Bow.
Shovel Knight composer Jake "virt" Kaufman is the man behind the music and lyrics, and the band's debut album - entitled Power Overwhelming - features guest performances by Banjo Kazooie composer Grant Kirkhope, Mint Potion's Dale North and others.