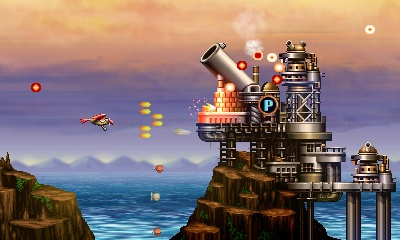 We're certainly fans of Steel Empire on the 3DS eShop, a classic shmup that's been given a quality remaster on the portable - we didn't exactly hold back any praise for it in our review. Unfortunately, however, it's been rather pricey in North America ($29.99 in the US) and has taken a while to arrive in Europe; thankfully both of these issues will soon be resolved.
Publisher Teyon has confirmed that Steel Empire will arrive in Europe on 17th December, and will also be priced at a fairly reasonable €15.99. Those in North America that may feel the price is too high have something to celebrate, too - from 24th December to 7th January it'll be reduced to $15.99, a discount of a little under 50%.
Teyon is running a host of other discounts over that same Holiday window, with details below.
Let us know if any of these discounts or the European Steel Empire release are tempting you into a download; for North Americans this could be the best opportunity to grab the shooter at a more affordable price.