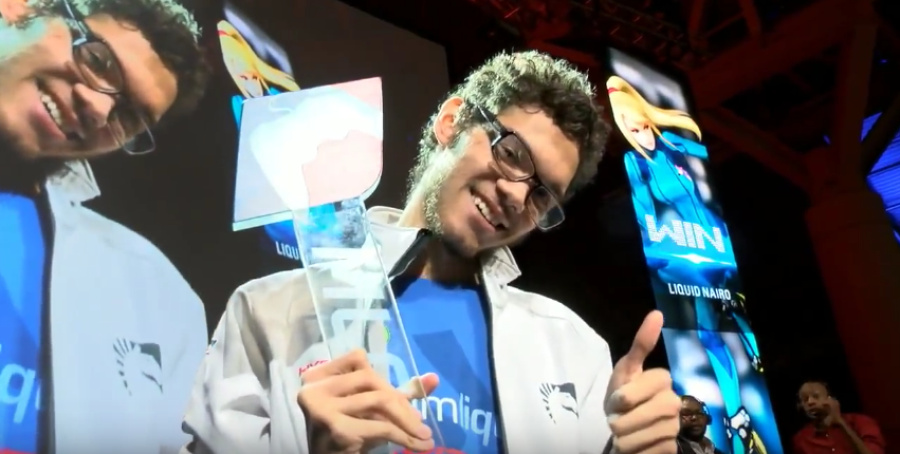 At the moment all four home console versions of Super Smash Bros. have enthusiastic competitive scenes, though Super Smash Bros. Melee and Super Smash Bros. for Wii U are certainly the dominant two titles, drawing the most diverse fields of competitors and the biggest crowds - on and offline. In the HD entry's scene Gonzalo "ZeRo" Barrios has been the dominant force, sweeping all before him whenever he enters a contest. He also became immediately recognisable to a wide audience pre-release when he won the E3 2014 Super Smash Bros. Invitational, too.
With a reported tournament win streak of over 50 events, though, it seemed that ZeRo was showing some understandable fatigue. Recently - in another tournament - he had to battle his way up through the Loser's bracket after a shock early round loss, albeit impressively hauling his way to the title. Now the streak has finally come to an end.
In the MLG (Major League Gaming) 2015 World Finals, long-time rival Nairoby "Nairo" Quezada toppled the long-running champion, bringing an end to that extraordinary streak. It seems to have been a popular result among close followers of the Smash Wii U competitive scene, as would be expected with the nature of crowds backing underdogs.
Let's take a moment to praise ZeRo, however, putting together an outstanding run of tournament wins that apparently stretched to 56 competitions. He also kept it classy in his tweets following the final, admitting that he'll take a break to recharge.
https://twitter.com/TSMZeRo/status/655921824170156033
https://twitter.com/TSMZeRo/status/655926544813195264
https://twitter.com/TSMZeRo/status/655926706658787329
https://twitter.com/TSMZeRo/status/655926913463140352
https://twitter.com/TSMZeRo/status/655979931944505344
Congratulations to Nairo, however, and there'll surely be a lot of anticipation the next time he takes on ZeRo. You can see the final below.
[via reddit.com, neogaf.com]