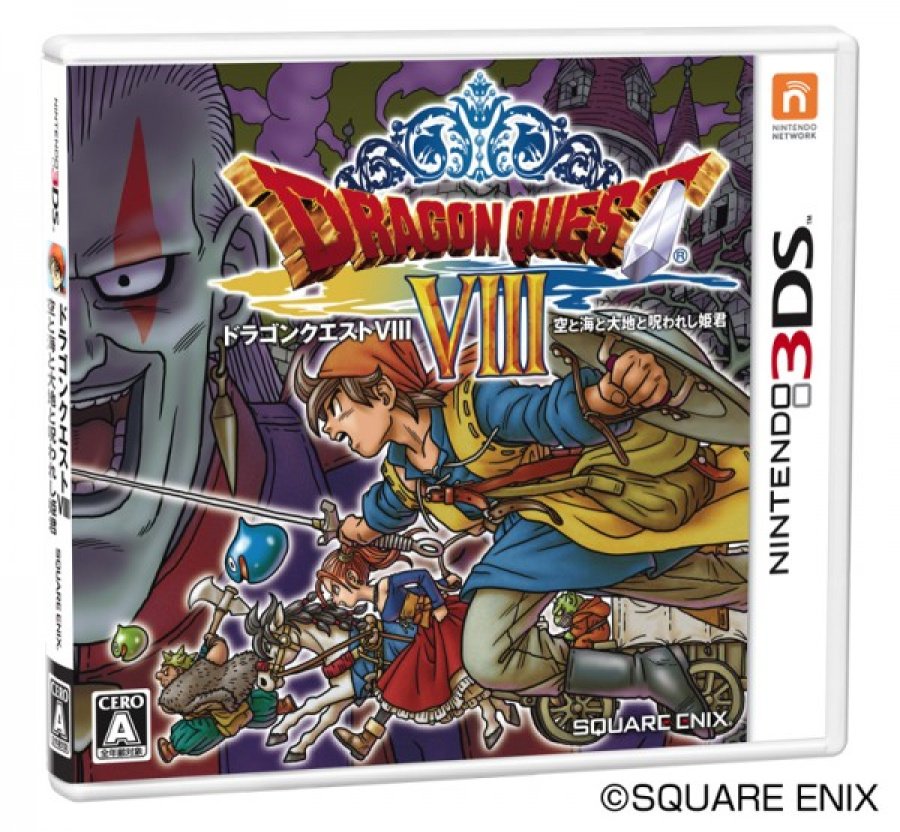 Dragon Quest is a franchise with a decent recent history on Nintendo portables, exemplified by the global release of Dragon Quest IX: Sentinels of the Starry Skies on 3DS. Since that time it's been a franchise - from a Nintendo fans' perspective - stuck in Japan, however, with a Dragon Quest VII re-release on 3DS in Spring 2013 and the upcoming arrival of Dragon Quest VIII in August. The latter is clearly pushing the portable's capabilities, too, as it won't even feature stereoscopic 3D support.
Of course, mutterings that these two titles could make their way to the West have been building in recent times - first of all we had Square Enix shutting down a fan-translation project, which some interpreted as a pre-emptive move. There were then some vague comments about hearing fan requests, but that was more minor.
However, over the weekend reports have emerged from the Paris Japan Expo that series creator Yuji Horii spilled plans to bring both games to France - and by extension Europe and surely North America, too. This is based on translations from Famitsu, with the following reported from a Square Enix event at the expo.
At the end of the DQ stage, Yuji Horii said 'I want to announce one thing. I want to release Dragon Quest VII and VIII for 3DS in France!', to which DQ producer Ryota Aomi replied: 'Wait! There is no official announcement yet!'
That's based on a translation that seems to play along with Google's automated efforts, though some excitable fans are claiming on Twitter that the games are as good as confirmed. We'll go with Famitsu's article and stick with the line that it seems positively likely these titles are planned for the West.
Are you keen to get your hands on these re-releases for 3DS? Let us know.
[via famitsu.com, tinycartridge.com]