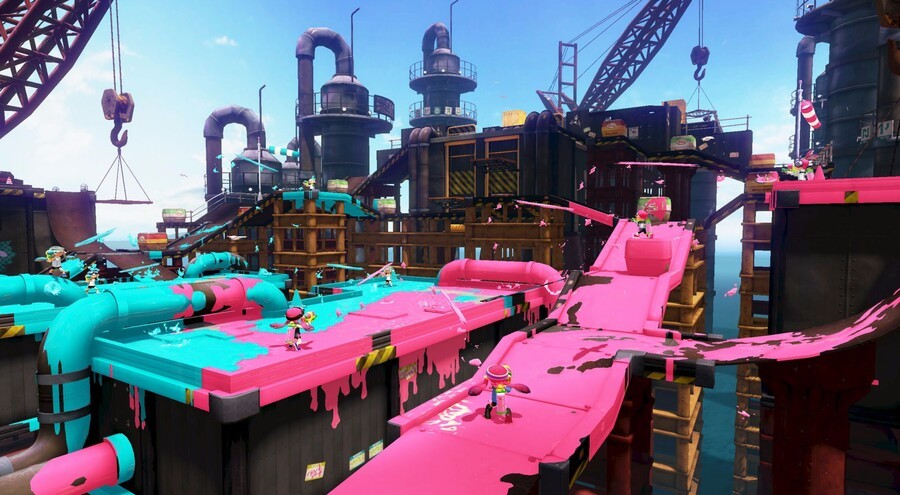 Nintendo likes the idea of DLC right now, especially due to its potential for keeping established games active and popular. It wouldn't exactly be surprising if upcoming Wii U third-person shooter Splatoon jumps on board the DLC train, especially as its structure of arenas, equipment and weapons is perfect for all manner of DLC options; not to mention the fact it already has its own amiibo toys.
For any doubters that this will happen, game producer Hisashi Nogami appears to have pretty much confirmed for future content, though whether it'll be paid DLC, free goodies or a mix of both is up in the air. Nogami-san said the following in an interview with Games Radar:
We can't go into a lot of detail on that today, but we do have some plans to follow up with content to keep interest in the game post-launch.

We on the development team are thinking of the launch as a first step of sorts. We hope to add to that in terms of content, and even to the degree that we're hoping that this will become a franchise that Nintendo can be proud of.
It'll be interesting to see how well Splatoon establishes itself not just on Wii U but as a Nintendo brand. Relatively recent additions to the full Nintendo family have been Mii characters and Pikmin, but we can certainly envisage a future where Inklings are an ever-present alongside more established mascots.
Would you welcome DLC in Splatoon, and what form would you like it to take? Let us know in the comments.
[source gamesradar.com]