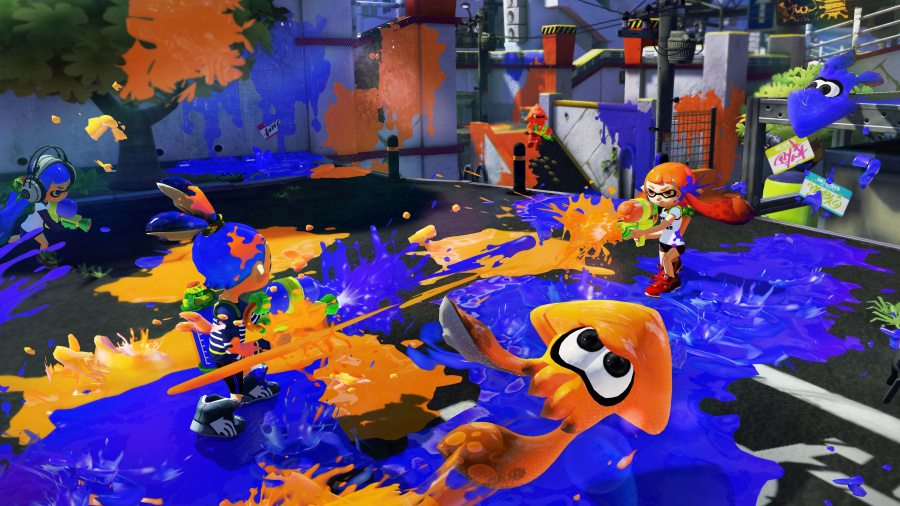 As the release date for Nintendo's colourful multiplayer ink-em-up Splatoon draws ever closer, we're starting to get more and more insights into the rationale behind the development of the game. GamesRadar+ recently interviewed Producer Hisashi Nogami and it turns out that Rare's classic N64 FPS Perfect Dark from 2000 played a significant part in the prototyping process for the game.
Starting out with the goal of not using any of Nintendo's existing IP such as Mario or Zelda for the direction of Splatoon, the talented developers at Nintendo began looking for other sources of inspiration. Nogami notes that the idea was to create "something fun, something new, something different, not a shooter."
Thankfully inspiration wasn't far away as Nogami explains:
The development team is made up of people who play games a lot, and among them are people who play shooting games a lot, including Mr. [Yusuke] Amano, one of the game's directors, who I've heard has spent his college years playing Perfect Dark.
As game designers who play games, you can't really help observing things you like and don't like, and having those have some degree of influence on your thinking. The best way to express this is that it forms a base of thought that you bring into game development, but it doesn't directly influence the game development.
So while it is noted that Perfect Dark doesn't directly influence Splatoon's development, it is certainly a part of its DNA. It has now been 15 years since the development of Perfect Dark and many consider the FPS genre to be getting a bit stale. With every new Call of Duty game we get technical advances, but the core formula never really changes much. Like Perfect Dark all those years ago, Splatoon seeks to offer something different rather than be just another forgettable FPS in an already crowded marketplace.
From what you have seen of the colourful gameplay of Splatoon can you see any similaralities to Perfect Dark? As always let us know your thoughts with a comment below.
[via gamesradar.com]