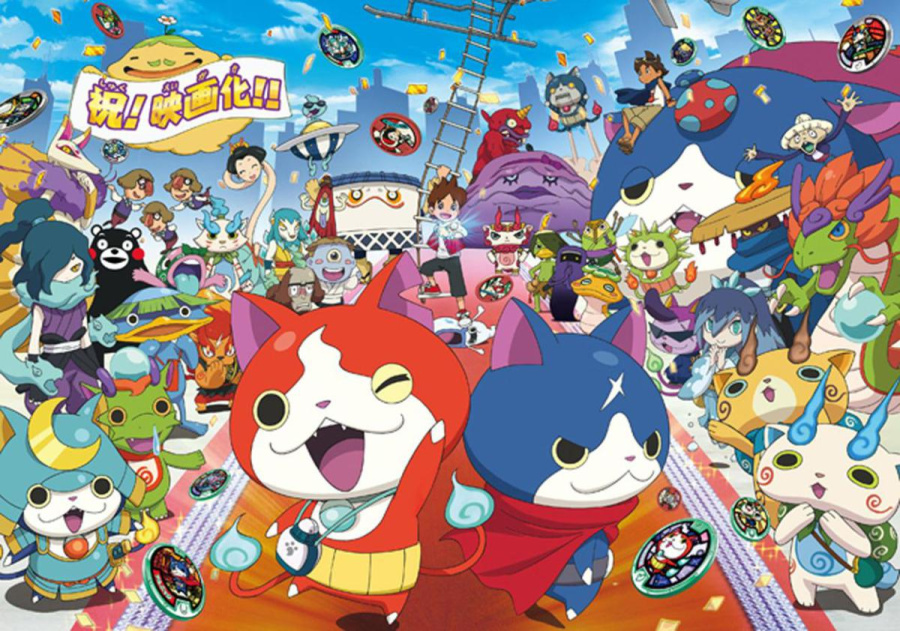 We already knew that Yo-Kai Watch was coming to the west thanks to Hasbro's deal to create toys for the popular Japanese cross-over franchise, but it wasn't until today - and Level-5's Japanese Vision 2015 conference - that a publisher (Nintendo) and solid release window (2016) came to light.
Nintendo has now issued its own press release regarding the game, and has officially confirmed that it will be handling the distribution duties in United States, Latin America, Europe, Australia, New Zealand and Korea. Nintendo also pointed out that the series has generated more than $1 billion in retail sales of toys and other merchandise in Japan, "not counting games, music or publishing".
Scott Moffitt, Nintendo of America's executive vice president of Sales & Marketing, was cock-a-hoop about the news:
With sales of more than 7 million units in Japan, YO-KAI WATCH is coming to the U.S., where a new audience will be able to experience this irresistible franchise for the first time. It doesn't matter if you're a kid, parent, fan or fan-in-the-making: Everyone will be won over by this charming game.
However, what Nintendo didn't confirm was when we'd actually get to play the game itself. Hasbro's executives - who took part in the aforementioned Level-5 presentation - stated that the toys would start rolling out next year.