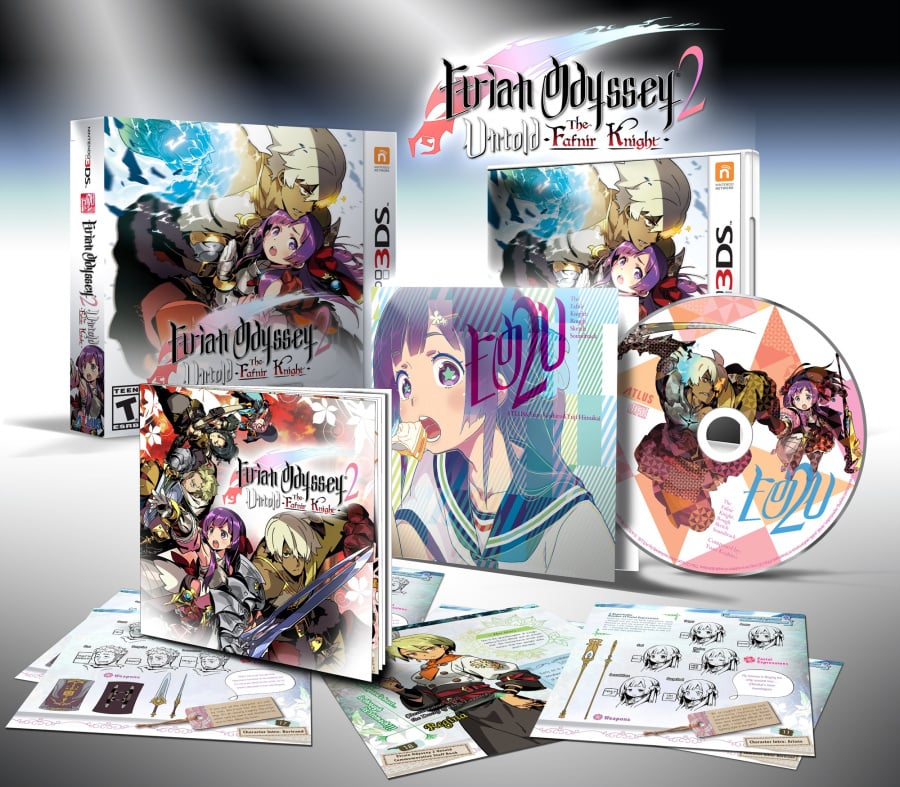 As the road to launch grows shorter for Etrian Odyssey 2 Untold: The Fafnir Knight, Atlus has released more information and insight into the game's limited edition.
Known simply as the limited launch edition, the main attraction comes in the form of the Official Staff Book. This art book includes concept sketches, character backgrounds and character descriptions created during the production of the game. As a neat extra you can browse some preview pages by visiting http://issuu.com/atlususa/docs/eo2_issu.
Also packaged into the limited edition is the "Rough Sketch CD", which includes the game soundtrack. The Staff Book also includes several QR codes that unlock items to help Etrian Odyssey beginners on their way.
Etrian Odyssey is an old-school dungeon crawling RPG, which sends players into danger-infested mazes packed with monsters and adventure. Etrian Odyssey 2 Untold gives fans of the series a new way to enjoy the game, with added quests and story content.
Etrian Odyssey 2 Untold: the Fafnir Knight releases summer 2015 exclusively on 3DS. Are you a fan of the Etrian Odyssey series? What's most excited you about the new game?