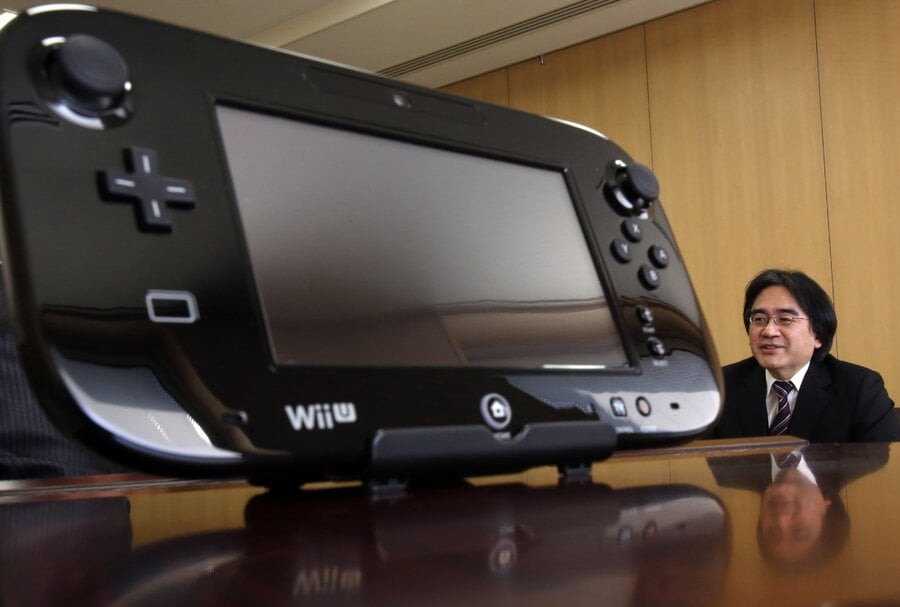 The Wii U's in an interesting position with Nintendo - its sales are still lagging behind its competitors, but increased momentum and the company's return to tentative profits has somewhat eased pressure. Nintendo's 'lost' generation sales battles before and roared back with market-dominating successes in the past, so there's a sense that it'll try and hold the fort with Wii U until the natural opportunity for new hardware presents itself.
In today's Investor Briefing in Kyoto, Satoru Iwata only devoted a relatively short segment to the Wii U, largely reiterating previous statements around plans for 2015. He did provide some sales comparisons, however, covering the opening period of the year and then a separate analysis of the all-important Holiday season. To start with the earlier part of the year, Mario Kart 8 in particular is cited for driving (sorry) improved sales, with sell-through percentages of hardware and software comfortably surpassing 100% and therefore showing an increase over the equivalent period in 2013.
Sales in the Holiday period also brought an increase over the 2013 equivalent in most areas, though the Wii U hardware struggled badly in Japan.
The narrative Nintendo's pushing with the Wii U is of steady and stable improvement, with perceptions and sales of the system and its games gradually improving. The statistics largely back this up, and it'll be interesting to see how the 2015 slate of games performs for the console.
[source nintendo.co.jp]