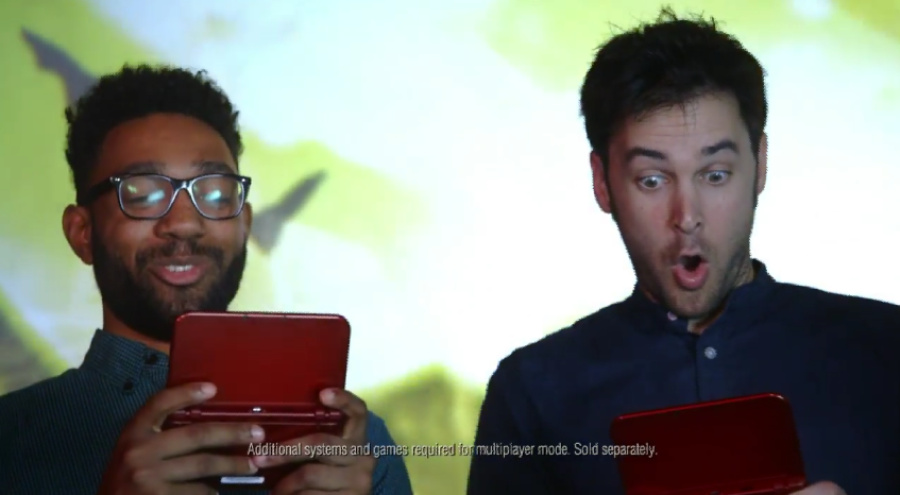 In just a short number of hours the New Nintendo 3DS will launch in the West, the latest hardware from the big N to give eager fans that new system buzz. Sure, it's an iteration in the current portable generation, but it's a meaty upgrade nonetheless. These shiny new systems will undoubtedly be calling out to many gamers.
If you're super keen to get in on the action, you naturally have options. Stores across multiple countries are running midnight launches that'll allow gamers to enjoy the fun of completing a system transfer in the early hours of the morning. Once that updates done - after about 15-30 minutes if you choose the PC option, you'll be ready to play games in a "New way", as some marketing executive has probably already said.
Where should you go? Well, if you're in the US there are a couple of options. GameStop is one, and you can check the applicable stores on this page. There have been mutterings of limited stock (especially of the Red model), perhaps down to pre-orders alone, so it's worth putting in a call to your local store if you don't have a pre-order and don't feel like a wasted trip. As for Best Buy, its midnight events are locked to existing pre-orders, so you should already know if you're heading to a store. If you're lucky and live in New York you can head over to the launch event at the Nintendo World Store, of course.
In the UK GAME is the main show in town, with over 100 stores opening their doors in a few hours. Though the limited edition XL units are very unlikely to be available without a pre-order, there are reasonable odds of getting the other models - you can always call your local store to check on the stock situation. If you want to check which stores are open tonight head on over to this page.
Are you planning to head to a midnight event? Alternatively maybe you're waiting for a delivery, or have been lucky enough to receive your system early? Skipping the New Nintendo 3DS launch entirely? Let us know in the comments what you'll be up to.