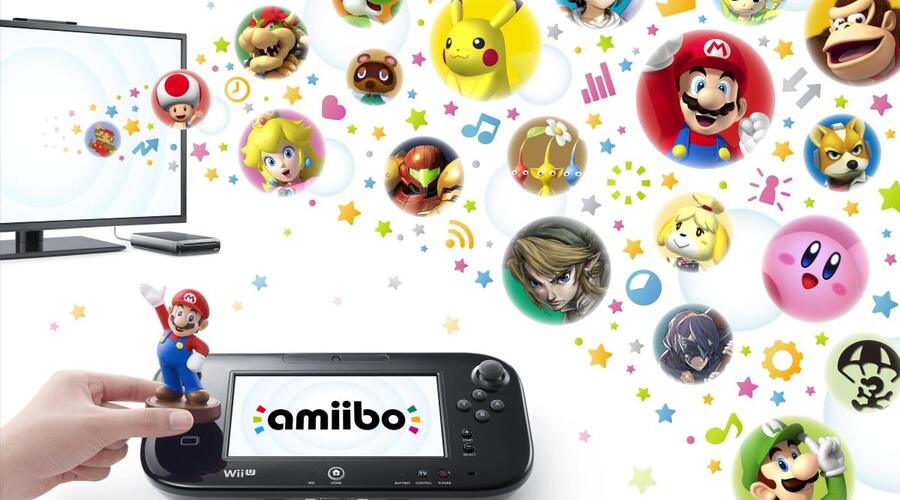 Nintendo's Investor Briefing and Q & A is underway after its postponement of a couple of weeks, and Satoru Iwata's Presentation has been uploaded to the company's Japanese website. It's heavily focused on sales patterns rather than outlining new products or core strategies, but one new announcement to catch the eye relates to an upcoming usage of amiibo with the Wii U Virtual Console.
In the first half of this year free software will become available in which you tap an amiibo on the GamePad to choose from a selection of NES and SNES titles. Your access is for a limited time in a particular game scene, but subsequent taps of the amiibo will change up the section of the title that's playable, allowing you to cycle through trying different parts of the experience. It sounds, to us, like a snappy NES Remix-style approach - albeit without wacky tweaks to gameplay - that'll aim to combine amiibo and retro samples to encourage you to buy Virtual Console games. We're sure details of how the amiibo types effect choices, and how it'll work fully in practice, will emerge in the coming weeks.
In terms of broader amiibo statements, Iwata-san has acknowledged that demand has often outstripped supply, reiterating that where possible more stock will be manufactured. Words of caution around manufacturing capabilities, however, suggest that we shouldn't expect all rare or popular figures to be heavily replenished.
The graph below is interesting, however, as it shows which areas have been dominant in terms of amiibo shipping. Though stock issues are perhaps at their worst in the US, it's actually North America that's had 63% of shipments, with EU at 23%, 11% to Japan and 3% to Australia.
We'll analyse more details from the Investor briefing and shareholder Q & A as they come through, but what do you make of this amiibo Virtual Console concept? Let us know.
[via nintendo.co.jp]