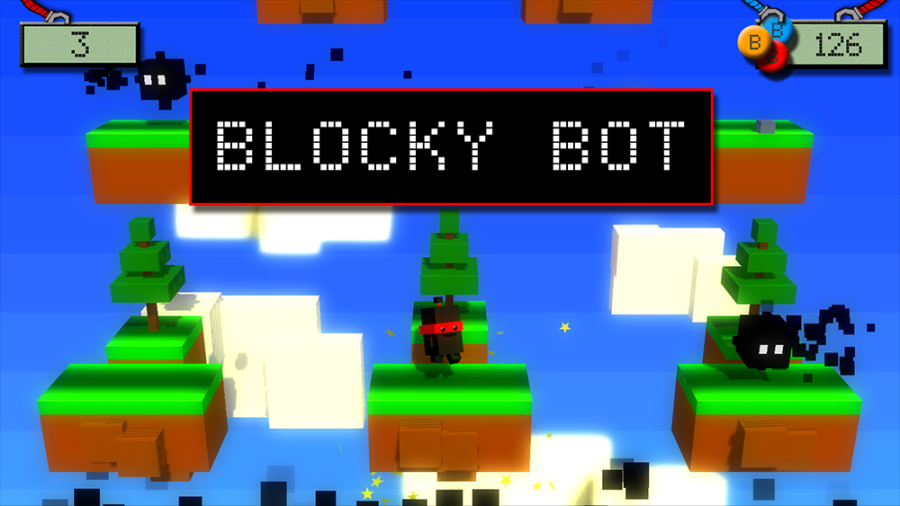 The Wii U eShop - particularly in North America - has been host to a number of budget releases aiming to deliver quick, harmless fun; while some have succeeded, there have also been plenty of disappointments. Experienced developer Mobot Studios is next to step up to the challenge, announcing Blocky Bot for Nintendo's home console store.
Mobot Studios has previously released the thoroughly decent Paper Monsters Recut on Wii U, and is still focused on its ambitious Knite and the Ghost Lights stop-motion title, but said the following as explanation for this small, additional project.
What is Blocky Bot? We've realized there is a pretty sizeable demand for inexpensive high score-driven mini games on the Wii U eShop. We also know there's been debate in the Nintendo community about the quality of some of these titles, but without getting into that right now… to be honest we have really enjoyed playing some of these games with our friends and kids too. Sometimes you just want to sit down and play something fun for 10 minutes.
While our main development focus at Mobot Studios is still our stop-motion adventure game Knite and the Ghost Lights (now nearly two years into production), we thought it would be fun to make our own inexpensive mini game with some really nice polish for the Wii U eShop. Blocky Bot is a bit of a mash up that combines just about any decade and style whether it was 2d or 3d. And even though it's a relatively simple high score game, we've ensured that it has tight controls, a lot of level variety, and tons cool characters to unlock. In fact, we even have a guest appearance from another well-known eShop character, and a couple of old school contra-type codes for unlockable items!
As we've seen in some examples, budget-priced, concept driven 'fun' games do have the potential to be a triumph on Nintendo's system. With Mobot Studios having a pretty decent pedigree, and having looked over the screens below, we're certainly going to be optimistic at this stage.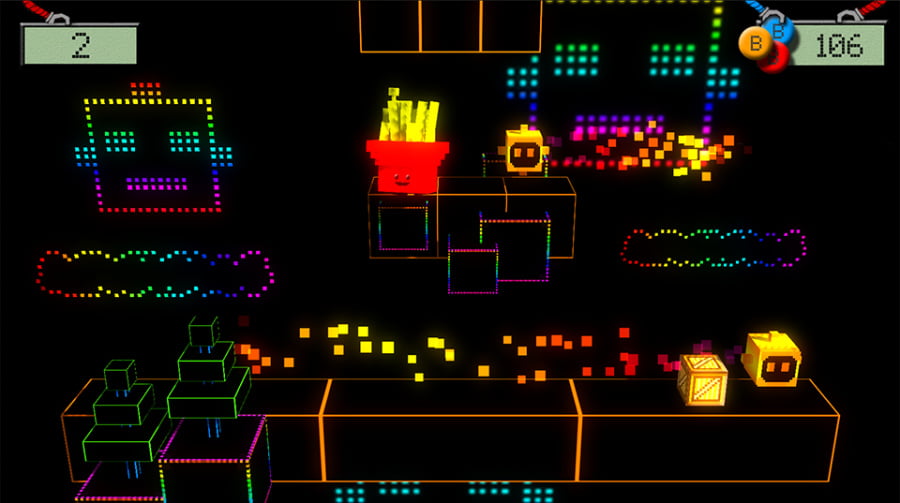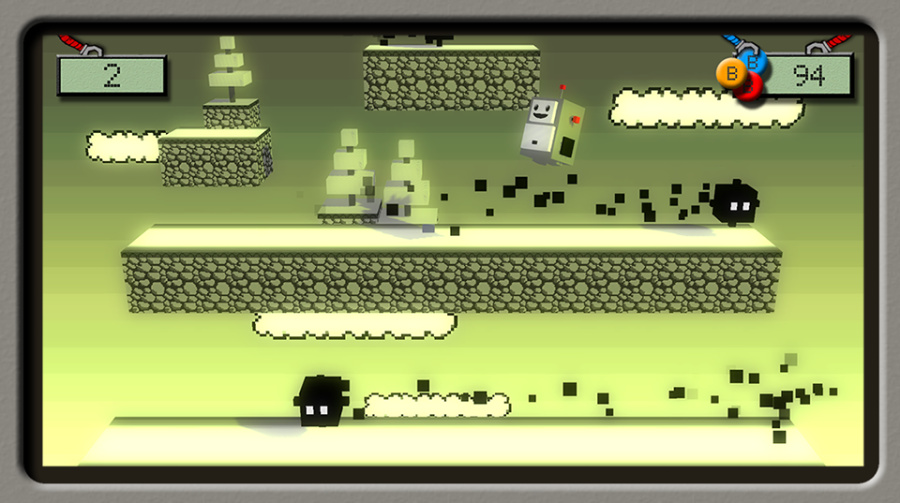 Do you like the look of this? Let us know.