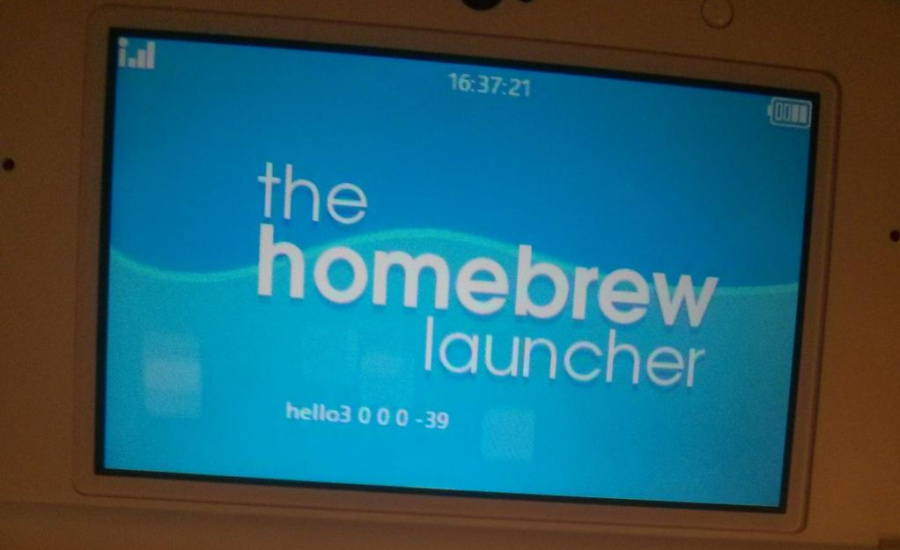 Nintendo's latest 3DS system update introduced a few features, with the ability to shuffle favourite HOME themes and the addition of NFC support — for payment cards and amiibo — on the New Nintendo 3DS in Japan and Australia / New Zealand. As some of the Nintendo Life community pointed out, however, it started to get around the web in the homebrew community that it had also locked out the recently released NINJHAX exploit.
The creator of that Homebrew loader did indeed provide confirmation; after initially believing that a couple of loopholes remained, Smealum — real name Jordan Rabet — urged all using the exploit to avoid the new system update.
This was always on the cards, of course, as Rabet admitted to Eurogamer in a recent interview.
I think they're going to try and patch it out as soon as they can.
I don't know how long it's going to take them - the problem is I've already been talking about this for a couple of months so its possible they may have figured out what I've been doing.
While a small band of homebrew enthusiasts appear to have been making progress on custom games and — most tellingly — emulators for systems such as Game Boy Advance, Nintendo's system updates could increasingly restrict the exploit's appeal. While there is no doubt a dedicated group that will happily run a system offline — system updates download automatically otherwise — on older firmware, for those with just one system that still want to enjoy official games and online services this becomes immediately restrictive. That's exactly what Nintendo wants to achieve, of course.
[via eurogamer.net]