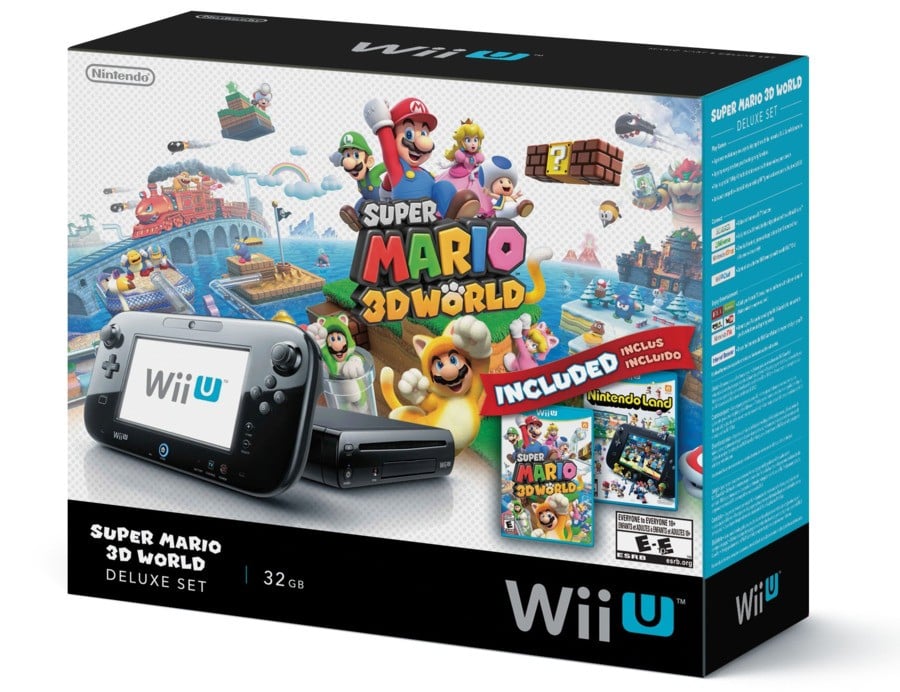 Though Black Friday madness has now passed, we can still expect retailers to fight for our loyalty up until the festive break. From Nintendo's perspective it'll be targeting Wii U sales, and is no doubt hoping that retailers push exciting promotions — step forward Walmart with its latest deals in the US.
The retailer has released two new bundle deals, one is online-only and the other is in stores; both are priced $299.99 and include a free $50 Walmart voucher, making it a great opportunity to pick up some extras in addition to the bundle. Details are below, with the online deal hyperlinked.
---
Online
Super Mario 3D World bundle — includes 32GB Wii U, Super Mario 3D World and Nintendo Land.
In Stores
Mario Kart 8 Bundle — includes 32GB Wii U, Mario Kart 8 and Nintendo Land.
---
With this Holiday season being so vital for the Wii U, promotions like this will continue to be hugely important. Does this sort of promotion cut it, and do you think those on the fence will be tempted?
[via neogaf.com]