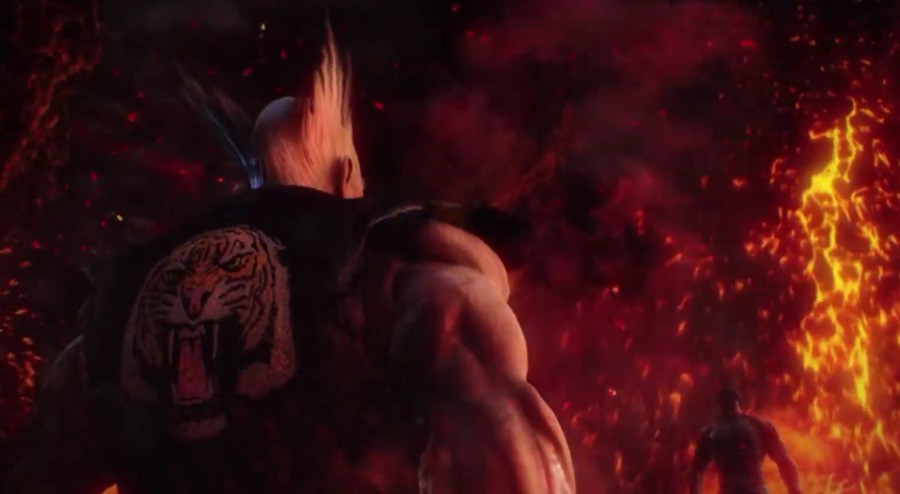 In the past couple of years Nintendo has forged a particularly strong working relationship with Bandai Namco — the latter is heavily involved in the primary development of Super Smash Bros. for Wii U and 3DS, while also contributing to Mario Kart 8. Unsurprisingly Bandai Namco's also shown support for Nintendo's systems with various games, albeit with some exceptions including examples such as Naruto home console entries.
It's with interest, then, that we see the news of Tekken 7 being revealed during Evo 2014. While it's tempting to immediately highlight the history of the franchise on home consoles and dismiss this as another title destined to skip Wii U, we should remember that the series does have some recent entries on Nintendo hardware. Tekken 3D Prime Edition was partly based on Tekken 6, while the Wii U had a special version of Tekken Tag Tournament 2 at launch.
This latest entry is also using Unreal Engine 4, with Tekken series executive producer and game director Katsuhiro Harada saying the following.
With Unreal Engine 4, we could rapidly achieve visual quality expected on next-gen platform and go beyond it.

Not only is Unreal Engine 4 powerful and easy to use, but it allows us to immediately bring Tekken 7 to any platform we desire.
The reasonable assumption right now is that this will come to PS4 and Xbox One, but it should also be noted that Unreal Engine 4 has been designed to be scalable across systems, including Wii U, in addition to systems such as PS3 and Xbox 360.
Will Nintendo's strong relationship with Bandai Namco, and the use of an established and scalable engine for development, enable Tekken 7 to come to Wii U? We hope so, and more details are expected at Comic-Con on 25th July.
[source eurogamer.net]