With its release approaching quickly, we can expect more Super Smash Bros. for Nintendo 3DS news in the coming days and weeks. Masahiro Sakurai has taken the opportunity to share another new stage on the Miiverse Director's Community, and it could be a popular option on the portable.
It's broadly a Paper Mario stage that'll transform by flipping over during battle. The two scenes shown are from Paper Mariol: Sticker Star and GameCube title Paper Mario: The Thousand Year Door, and we imagine it'll look terrific in action.
Pic of the day. For the first time ever in the Super Smash Bros. series, here's a Paper Mario stage! It's made of paper, so strong winds will blow it away.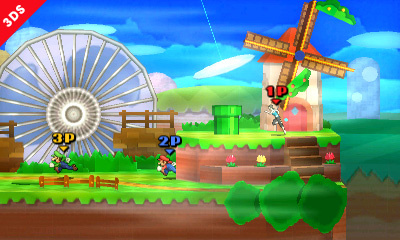 Since the stage is paper, it transforms when it folds over and opens up again. This ship is the S.S. Flavion from Paper Mario: The Thousand-Year Door.
Are you pleased with this 3DS stage reveal? Let us know.
[via miiverse.nintendo.net]