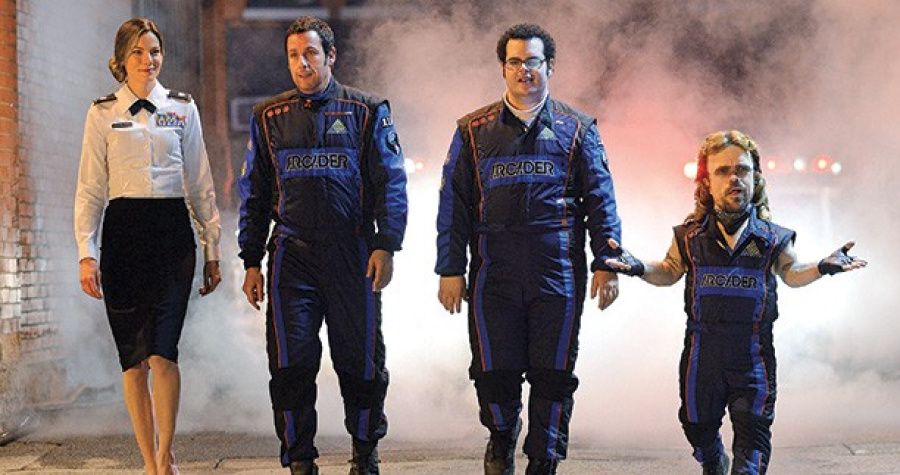 Remember Pixels? It was a short film made by Patrick Jean back in 2010, and showed New York city being invaded by characters from famous retro games.
The short is being turned into a fully-fledged movie helmed by Home Alone and Harry Potter director Chris Columbus and starring Peter Dinklage (Game of Thrones), Adam Sandler (Funny People), Kevin James, (Mall Cop), Michelle Monaghan (True Detective), Josh Gad (Frozen) and Brian Cox (Braveheart). The plot of the film involves aliens mistaking video game footage as an act of aggression, which results in them sending similar characters to wage war on earth. To combat this strange threat, a group of expert arcade players is called upon.
To make the film a reality, studio Sony Pictures has inked licensing deals to cover the use of video gaming properties such as Donkey Kong, Space Invaders, Pac-Man, Galaga, Asteroids, Q*Bert, Missile Command, Defender, Breakout, Robotron and Centipede.
That must have been quite a task in itself, and here's what Columbus had to say about the process:
There would be no way to make the movie without these legendary characters – they are as important to the film as the roles that Adam, Kevin, Michelle, Peter, Josh, and Brian are playing. It was a real thrill to see everything come together exactly as we envisioned it, and we're grateful to have all of these fantastic companies on board.
There's no footage at present, so instead have a gander at the original short film and imagine it with a massive Hollywood budget and an actual plot.
[via insidemovies.ew.com, mcvuk.com]