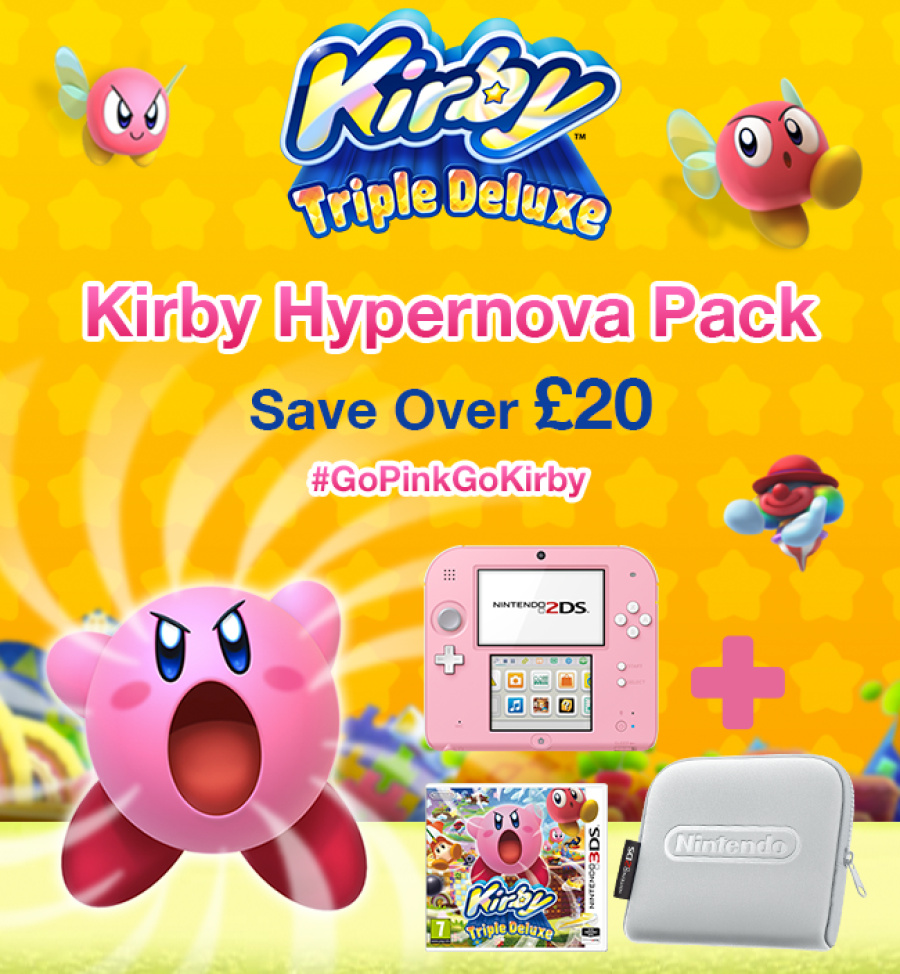 If you've not yet picked up a 3DS — what are you doing? — then the 2DS is perhaps a tempting option. Released by Nintendo to target a young demographic, it also provides a slightly lower entry point than the standard and XL 3DS models; all you lose is the 3D effect and clamshell design.
When it last provided figures Nintendo had sold over two million of these systems in the West, and deals keep popping up. The latest from the official Nintendo Store in the UK is the Kirby Hypernova Pack (hit up that link to see the offer page) — it includes a pink 2DS, a copy of Kirby: Triple Deluxe and an official silver carrying case. It costs £129.99, and the store pegs the saving at £20. UK shoppers should also keep an eye on retailers such as GAME, with various models from £99 up, including pre-orders for the New Super Mario Bros. 2 bundle available at £109.99.
Whatever your region there are often deals on the 2DS models. Are you one of the two million plus existing owners, or do you know anyone rocking the 2DS instead of the original models?