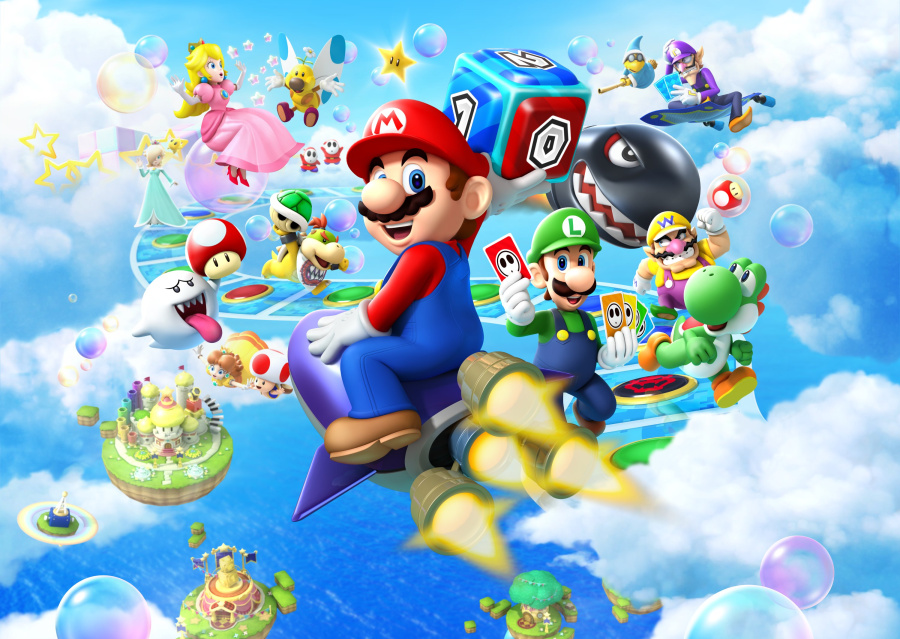 During its Nintendo Minute Live @ E3 showcase, Nintendo stealthily announced that Mario Party 10 will be coming to Wii U when discussing game compatibility with its upcoming Amiibo NFC figurines.
Not much is known about the game, but it will be available to play on the show floor at E3. With that said, it was confirmed that Bowser will play a central role in this game, and it can be safely assumed that it'll feature a similar party-game setup to the multiple previous instalments in the series.
The game is currently scheduled to release within a rather open window of 2015. The gameplay — as shown in the trailer below — is based on the revamped system which was introduced in Mario Party 9. All players travel around the board together in a shared vehicle, each trying to collect as many mini-stars as possible. Players compete in mini-games throughout, in the hope of winning extra mini-stars to top up their total. Some mini-games appear to also take advantage of the Wii U GamePad.