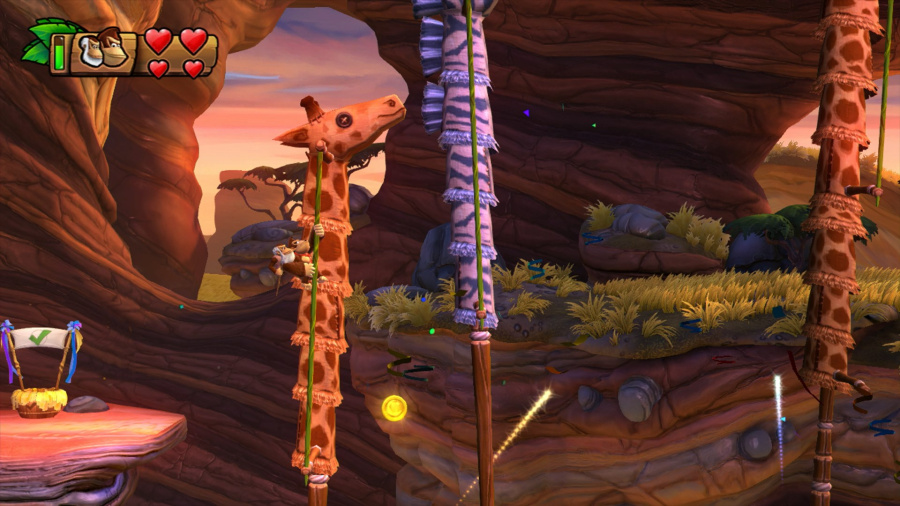 A new Japanese video showcasing footage from the upcoming Donkey Kong Country: Tropical Freeze has appeared, and it's chock-full of gameplay bits that may help tide fans over until the game's February launch.
The video — which may contain spoilers for players who are trying to avoid seeing too much too soon — shows off plenty of features in more detail, such as the partner-specific Kong-Pow moves and new items to help the Kongs on their journey, as well as the return of Rambi. As with all Tropical Freeze trailers, some pieces of the new soundtrack (headed up by the incomparable David Wise) can be heard as well.
With the hotly anticipated Wii U title's release date approaching quickly, many are eager to see how Retro's ambitious sequel stacks up to the studio's other efforts. Check out the video if you're willing to see a bit of the action in advance!