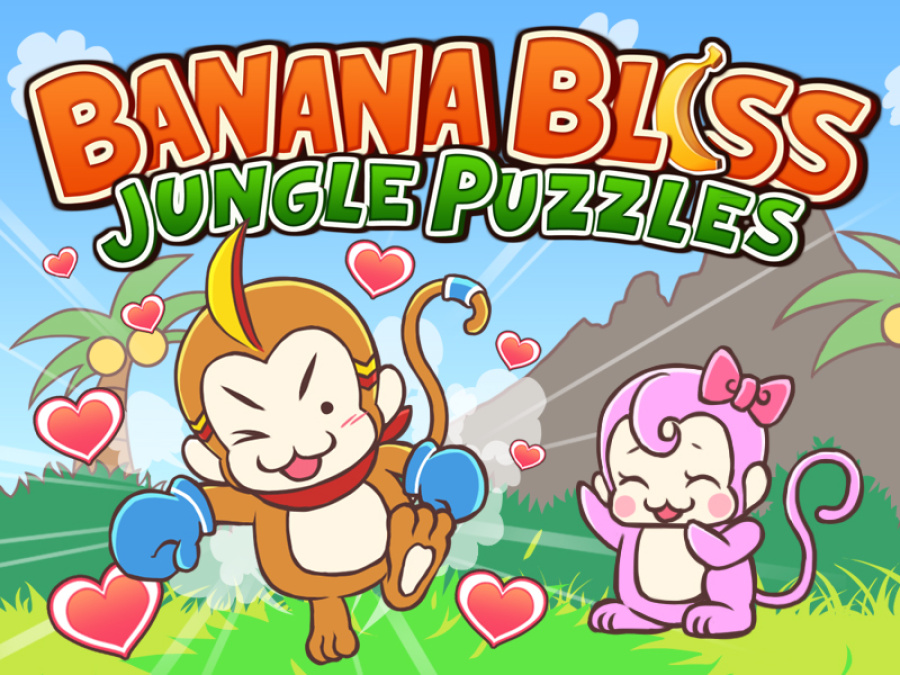 The latest collaboration between Teyon and Mechanic Arms has been announced in the form of Banana Bliss: Jungle Puzzles, an action puzzler that's due to arrive on the 3DS eShop next week.
The game is your typical kind of primate love story, as Morris is a monkey on a mission to impress his beloved girlfriend Molly. His aim is to collect all the hearts that have been scattered throughout the dense jungle canopy of Paradise Island.
Each stage contains an invisible banana, which you must find in order to unlock extra stages, all the while avoiding critters and creating your best route through each puzzle using jungle blocks.
From the press release:
Swing through over 300 puzzles in 7 jungle-inspired worlds!
Climb and interact with boulders, bars and other items to clear each puzzle
Avoid or destroy the jungle critters that roam aimlessly around the jungle
Earn a Banana Bonus in each level to save the level's replay and watch it back with Playback!
Banana Bliss: Jungle Puzzles will be available in Europe and North America from 19th December.
Does Banana Bliss: Jungle Puzzles pique your interest for some good ol' puzzle action? Let us know in the comments below.