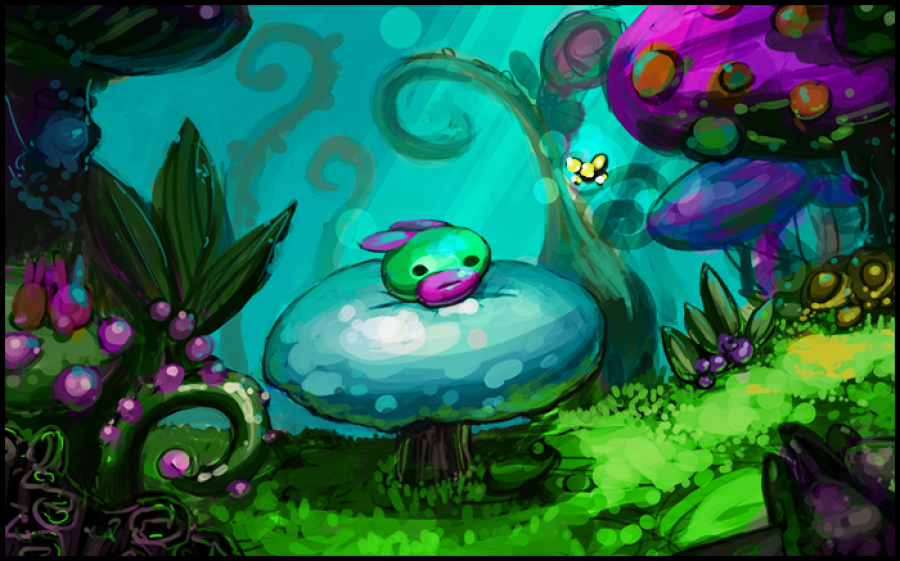 Kickstarter is once again the name with the games, as three unique new projects are all trying to crowdfund their way to Wii U stretch goals.
The first of the Wii U hopefuls is Tadpole Treble, an aquatic adventure in which an adorable tadpole wiggles across levels that are set up as musical notation. As the little tadpole makes his way home he passes by a barrage of notes, ringing out each one to create the soundtrack of the game. Tadpole Treble was designed by composer and web comic creator Matthew Taranto, who can be seen in the game's trailer feverishly working on the title. With 19 days to go, Tadpole Treble needs roughly $11,000 to meet its main goal of $30,000, while its Wii U destination remains approximately $31,000 away.
So Many Me is a puzzle platformer whose Kickstarter campaign also happens to be staring down a Wii U stretch goal, although the price tag on this one is a bit steeper, as $160,000 in funds will be necessary to see So Many Me lighting up the Wii U GamePad any time soon. The game follows a small green blob named Filo, who has the ability to clone himself and transform into all kinds of neat characters and objects. Project backers are eligible to receive the standard paraphernalia such as t-shirts, copies of the game, and even Filo plush toys.
Perhaps the most interesting Kickstarter project waiting in the Wii U wings, however, is Lobodestroyo, a 3D action platformer blatantly inspired by old N64 titles like Banjo-Kazooie. Collectibles for this one even include a commemorative, gold N64 cartridge featuring the Lobodestroyo artwork and a download code for the game. Lobodestroyo's Wii U goal is also fairly attainable — at $48,000, it rests in arm's reach of its primary mark of $35,000. This particular project is also notable because its developers are making use of Unity, the Wii U toolkit designed to code games to Wii U easily and efficiently.
With Wii U, Nintendo has certainly turned a corner in its approach to indie development for its consoles. As many game designers have pointed out, the company now seems to welcome these types of low budget titles with open arms, and the new Unity system only further advances that agenda. Here's hoping all three of these see the light of day on Wii U.
[via kickstarter.com]