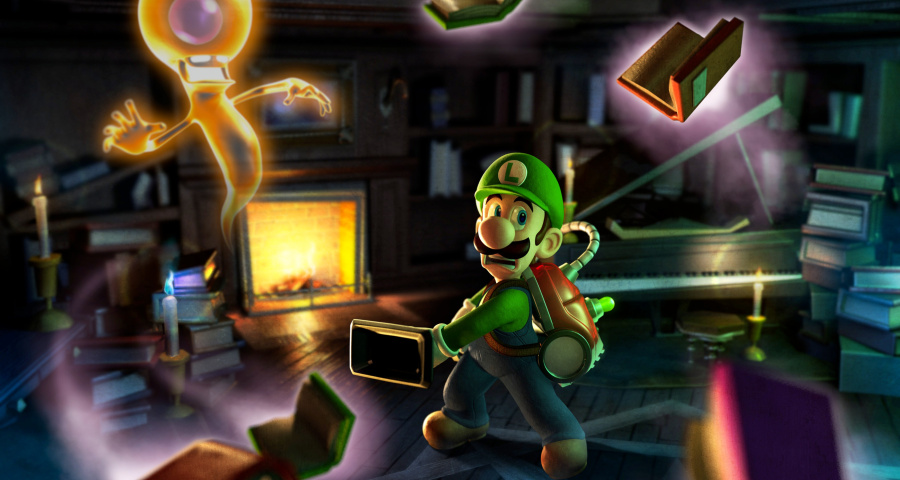 Luigi's Mansion: Dark Moon — or Luigi's Mansion 2, if you're in Europe — was one of 2013's stand-out 3DS titles. It was so good that some lamented the fact that it was on a handheld — it was exactly the kind of epic experience that the Wii U could really have done with during its lean spell earlier this year.
If you were one of the people who wished for a domestic version of this spooky title then you may be interested to learn that US retailer Newegg.com has listed a Wii U version on its site, with a release date of December 31st.
Of course, online retailers are famous for speculative listings which turn out to be utter nonsense, but in this case Newegg.com has insisted the posting is accurate.
Speaking to Nintendo News, a Newegg.com representative said:
We have listed all the applicable information from the manufacturers on the website. All the information you see on Newegg.com comes directly from the manufacturer. We guarantee the information provided on our website. All the information on the item page is from the manufacturer and we do guarantee that information.
Of course, no retailer is going to admit that they are wrong, and it seems inconceivable that Newegg.com has been trusted with such important information by Nintendo.
What are your feelings on this? Do you think Newegg.com knows something everyone else doesn't, or is this yet another case of a retailer guessing at future titles? Post a comment to tell us what you think.
[via newegg.com, nintendonews.com]