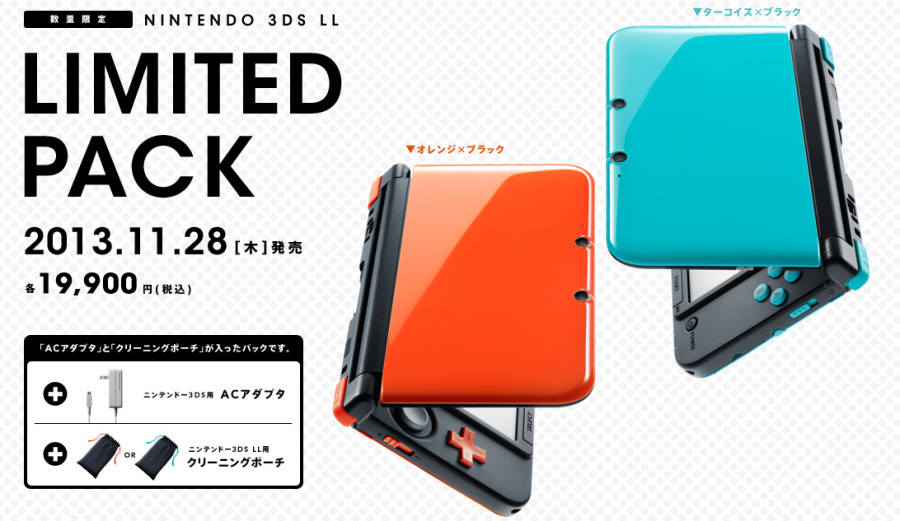 The production line of limited edition 3DS hardware continues unabated with the news that Japan is getting not one but two new 3DS XL (LL in that part of the world) systems.
The Orange x Black and Turquoise x Black consoles will both go on sale on November 28th for 19,000 Yen. The pack includes a power supply (which is more than European gamers get with their XL systems) and a rather fetching carry pouch.
There's no word on whether the west will be seeing these two new consoles. Do you like the look of them? Share your feelings in the comments section below.
[via gonintendo.com, neogaf.com]