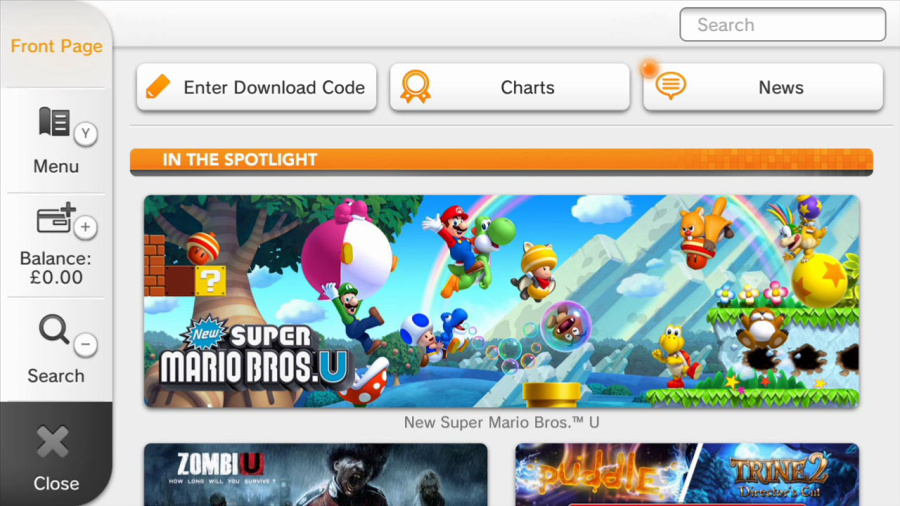 Satoru Iwata's Q2 financial briefing focused on three key areas — the strength of the 3DS, the strategies to revive the Wii U, and the continuing growth of Nintendo's download sales and platforms. In that final category, Iwata-san made clear that "a significant expansion of our digital business is required to adapt to the changes in the business conditions and to create new business opportunities".
In this part of the briefing the Nintendo President made clear that he's "confident that our digital business has finally entered a phase of expansion". Download sales in the first six months of the fiscal year have reached 11.4 billion Yen (nearly $116 million / over £72 million), and as the graph below shows that's more than double the equivalent period last year. It was also made clear that connection rates of the 3DS and Wii U are "significantly higher" than DS and Wii, while retail downloads account for around half of the total sales.
In a section mostly focused on Japan, it was explained that POSA (point of sales activation) cards had sold over 1.3 million units, which include eShop codes for download-only and retail games as well as the Japan-only "Photos" AR series — a range of these POSA cards is available from GAME stores in Europe.
The releases of the four new paid StreetPass games was also mentioned as an example of expanding the download offerings on Nintendo systems, with all four accounting for 1.1 billion Yen in sales (nearly $11.2 million) up to the end of September. 75% of those sales have apparently been made in Japan, though the StreetPass Relay functionality and the release of Pokémon X & Y are boosting StreetPass activity in the West.
Finally, we can expect SpotPass to play an increasingly important role in promoting download content and, in some cases, deliver content directly — one example will be the automated download of Wii Sports Club for those with 1.3GB of available space.
We suspect that Nintendo's download platforms will continue to evolve, with plenty of games confirmed and on the way to both eShops; the presence of DLC and free-to-play models are also likely to increase, for better or worse.
[via nintendo.co.jp]