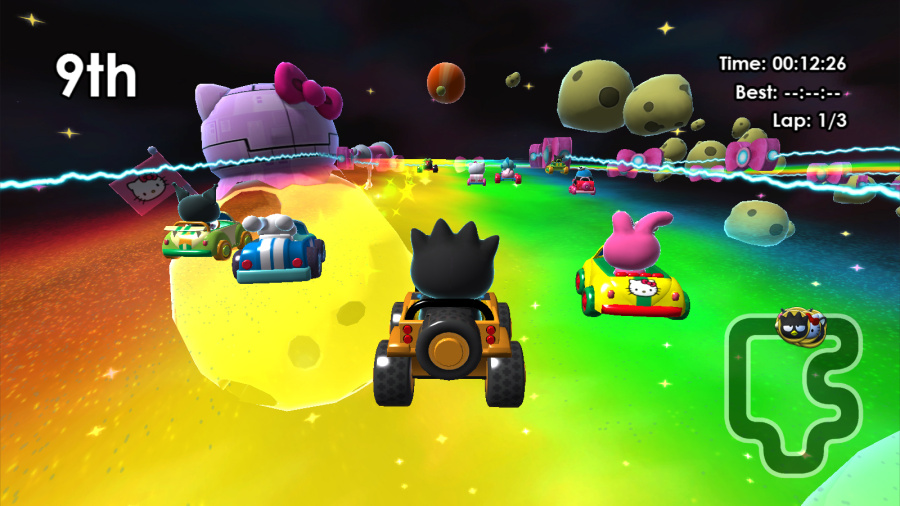 Just today we filed our review for Around the World With Hello Kitty and Friends, a competent 3DS minigame collection for young children. The exciting news for fans of the franchise is that Hello Kitty Kruisers is coming to the Wii U this year, which is great for young gamers but unlikely to satisfy our Mario Kart 8 cravings.
We are admittedly a little suspicious of this title as it spells cruisers with a K, and it's set to come to iOS and Android platforms as well as Wii U. The screenshots are underwhelming, too, though do show a combination of flying and boat racing that brings to mind both Mario Kart 7 and Sonic & All-Stars Racing Transformed. It's a popular franchise with children, however, and with the right price could well be worth a punt.
Still, it ain't Mario Kart 8...
[via destructoid.com]