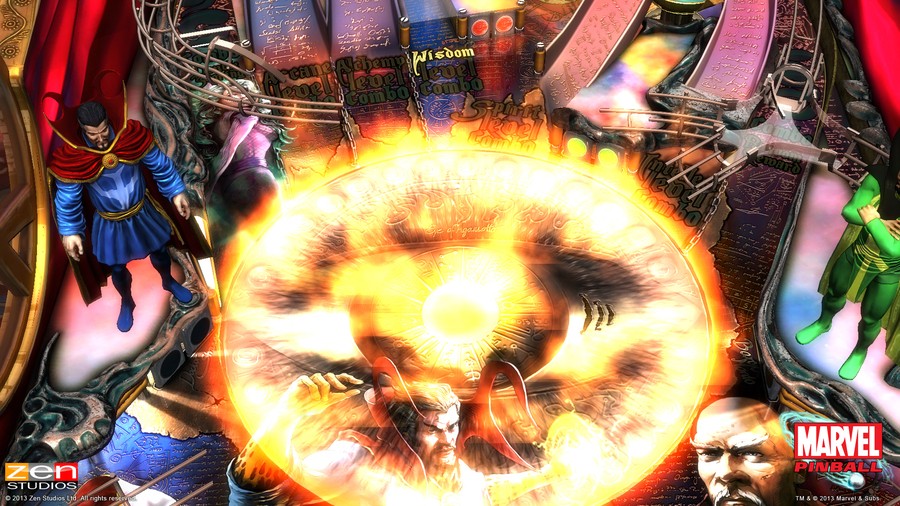 Zen Pinball 2 is a title that offers plenty of excellent tables on Wii U, with various individual options and sets that can be picked up. That DLC model opens up the possibilities for more content, of course, and it seems that Zen Studios is keen to keep Wii U owners in the loop.
The studio has confirmed that it's bringing a Doctor Strange table to its Marvel range, stating the following in a press release:
The greatest powers of the occult, both from our own world and the darkest dimensions in existence, are combining their forces to take over Earth. And only one man can stop them – Doctor Strange, the Sorcerer Supreme! With the help of the beautiful Clea and his faithful servant Wong, the Master of the Mystic Arts faces his greatest challenge ever in Doctor Strange pinball, the newest addition to the Marvel Pinball library.

Strange's rival sorcerer Baron Mordo has called upon the demonic forces of the Dread Dormammu and the Fear Lord, Nightmare, all part of his plot to assume the mantle of Sorcerer Supreme for himself. Meanwhile, Shuma-Gorath, the Lord of Chaos, resides in the background with nefarious plans of his own…
The table is listed for a December release, with the Wii U included as a target platform. Check out the trailer below and let us know whether you plan to add this to your Zen Pinball collection.
[source zenstudios.presscentre.com]